What is sand aggregate in building construction?
Sand aggregate, also named as aggregate sand, or sand and gravel aggregate, which is a wide category from coarse to medium to fine granula that include sand, gravel, crushed stone and aggregate. Sand aggregates are the granular loose material that acts as a skeleton or filling in concrete, and has a variety applications in cement concrete, asphalt concrete, road foundation, railway track slag, mortar and other construction industries.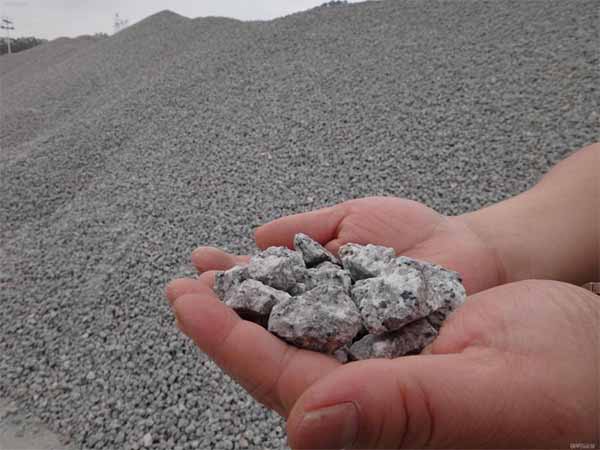 1. What is the particle size of sand aggregate?
Particles larger than 5mm are called coarse aggregates, often named as stones.
Particle size of less than 5mm are called fine aggregates, also known as sand.
2. How is the thickness of sand divided by the fineness modulus?
Sand is divided into four grades of coarse, medium, fine and extra fine according to the fineness modulus. The range is: coarse sand 3.7~3.1; medium sand 3.0~2.3; fine sand 2.2~1.6; ultra fine sand 1.5~0.7.
3. How to divide natural sand according to source?
River sand, mountain sand, sea sand

4. What is mixed sand?
A combination of natural sand and artificial sand in a certain proportion.
5. What is the mud content, clay lump content of sand, clay lump content of stone?
Mud content:the content of particles with a nominal size of less than 80 microns in sand and gravel
Clay lump content of sand:the content of particles smaller than 630 microns from the nominal particle size more than 1.25mm by washing and hand pinching.
Clay lump content of stone:the content of particles smaller than 2.5mm from the nominal particle size more than 5mm by washing and hand pinching.
6. Which area should be preferred when configuring concrete?
Zone 2 medium sand
7. What indicators of sand and gravel will affect the concrete quality?
A. Particle grading   B.Mud content  C.Clay lump content
8. How is the proper mud content when configuring concrete with ≥C60 grade?
≤2.0
9. How is the chloride ion content for reinforced concrete sand?
≤0.06%
10. What should be inspected for sand in humid environment for a long time?
Alkali activity
11. What are the harmful substances in sand?
A.Mica  B. Light matter  C. Organic matter  D. Sulfide and sulfate
12. How to know the mud content in sand?
Take some sand, inject with water, fully stirred and settling for a period of time. Then to look at the proportion of mud.
13. What are the composition of sand and gravel production line?
There are generally 4 systems
Feeding system:generally, the vibrating feeder is used to continuously feed and and stone materials.
Conveyor system:belt conveyor or slab conveyor
Crushing system:composed of multiple crushers, breaking various ore raw materials into finished materials with required particle size.
Classifying system:screening equipment such as circular vibrating screen , linear vibrating screen or trommel screen.
Washing system:wheeled sand washer or screw sand washer used to separate and move out the dust and impurities.
Dewatering system:vibrating dewatering screen for moving the extra water in sand.
Fines recycling system:cyclones used to recycling fine sand.
Muddy water purifying system:thickener, plate and frame filter press, or belt filter press.
14. What are the principles of sand production line design?
A. Multi-stage crushing
B. Processing capacity before and after stage matching
C. Material size matching before and after class
D. More sieves, less breaks, more broken and less milled
E.D etermine belt length according to the production
F. Flexible layout on site

15. What are the common crushing equipment in the secondary crushing? What are the characteristics?
The hammer crusher and jaw crusher are usually used for the coarse crushing;
The impact crusher, gyratory crusher and cone crusher are usually used for the fine crushing.
Jaw crusher
Advantage: simple structure, light weight, low price, convenient installation and maintenance, low plant height, reliable work, convenient adjustment of the discharge opening, especially for the ore with high moisture and high viscosity during operation.
Dis: The lining plate is easy to wear, the crushed product has uneven particle size, and the feeding device needs to be configured.
Hammer crusher
Advantage: Simple process structure, low price
Dis: Low yield, much powdery material, the finished aggregate will produce micro cracks, and the compressive strength is reduced.
Impact crusher
Advantage: Small volume, simple structure, large crushing ratio, low energy consumption, uniform product size, good grain size and selective crushing.
Dis: Plate hammers and counter-attacks are particularly prone to wear, especially broken ore, which is more abrasive and needs to be replaced frequently
Cone crusher
Advantage: Large breaking force and stable work
Dis: Expensive, large investment, poor product size, multi-needle.