Wheel Sand Washer VS Sand Screw Washer
The sand washing machine is used for sand aggregate cleaning equipment. However, the stone powder is a derivative of sand and stone aggregate in production. The unwashed stone powder is not suitable for construction materials, but it can be changed into adjustable high-performance concrete sand after cleaning.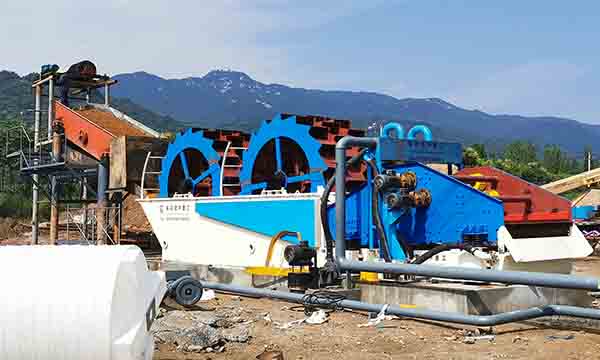 1. Appearance and structure
The wheel type sand washing machine has a simple structure, less wearing parts, and a small floor space. The impeller transmission device is isolated from water and water-receiving materials, which avoids the damage caused by water, sand, and pollutants, and greatly reduces the failure rate.
The sand screw washer is relatively long and narrow, adopting a horizontal structure, simple and straight white, but its installation arrangement is not as convenient as the wheel type.
2. Working principle
Wheel sand washing machine can choose to increase the number of grinding wheels according to the condition of sand and gravel. Therefore, the common equipment has a single impeller sand washing machine and a double impeller sand washing machine. It is also possible to install a fine sand recycling system behind the sand washer for fine sand recycling, which is very convenient for docking installation.
Sand screw washer machine needs to be arranged obliquely. The lower part of the tank is surrounded by a three-side weir plate to form a sedimentation tank. The spiral head is immersed in the sedimentation tank. The screw is driven by a motor through a reducer to rotate continuously, and the porous plate at the bottom of the sedimentation tank is used to feed cleaning water. If the mud content is high or with large processing capacity, the spiral sand washing machine can also double helix side by side, so it also has a single spiral sand washing machine and double spiral sand washing machine. The equipment has three functions of cleaning, dehydration, and grading.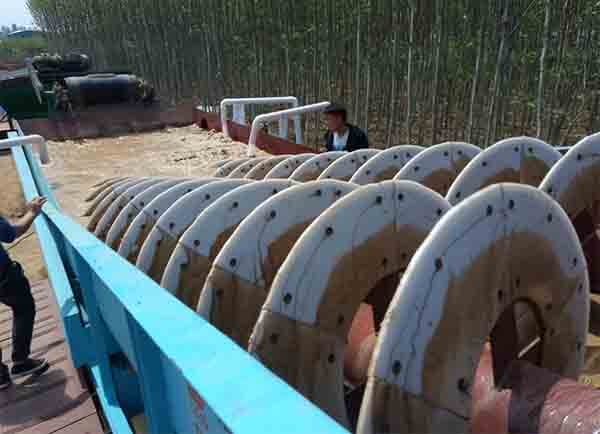 3. Cleaning ability
The screw sand washing machine has a strong cleaning ability, which can effectively clean sand and stone with serious muddy impurities. It is often used in large sand production lines.
The capacity of the wheel sand washing machine is generally less than 200 tons, so it is suitable for small and medium capacity sand production line systems.
4. Fine sand loss
For the wheel sand washing machine, less water is used in the sand washing process, and the loss of fine sand and stone powder is small, the sand grading and fineness modulus of the washed building can meet the standard requirements.
5. Price
The price of wheel sand washing machine is relatively low, belongs to the economic and efficient sand washing machine, its operating cost is also low;
Spiral sand washing machine equipment price is relatively high, belongs to the high-grade type of large output sand washing machine type.