Wheel sand washing machine price
Wheel sand washing machine price is one of crucial factors that influencing the wide application of sand washing machine, customers pay more attention to the price of wheel washers, though the wide application of wheel sand washing machine solves a big problem of sand making mechanism, greatly improving the production efficiency of sand making and the quality of finished product. Wheel sand washing machine has excellent performance, which makes finished products widely used in most of industries.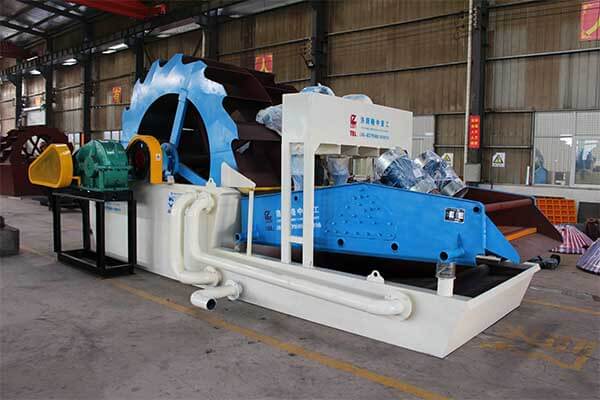 The wheel sand washing machine price is affected by many factors, which can be called auxiliary factors.
1. The model of wheel sand washer
The processing capacity per hour determines the size of wheel sand washer. Prices for different model sand washer are not the same. So the price of a large sand washing machine is relatively higher. Because even if the same material is used, the amount of materials used in manufacturing big model equipment must be large, so that the price will come up.
2. Labor costs
The processing cost of workers is an important factor in determining the auxiliary factors of wheel sand washing machine price. In the whole process of sand washing machine, it is impossible to rely on machines to complete, there must be artificially operated places, and this kinds of places are often difficult to operate. Therefore, when doing this operation, the sand washing machine manufacturer needs to pay a certain labor cost.
3. Degree of automation
If a sand washing machine can work semi-automatically or even fully automatically, it will save a lot of human resources, reduce labor costs and simplify the workflow. Therefore, one of the factors determining the price of sand washer machine is the automatic operation.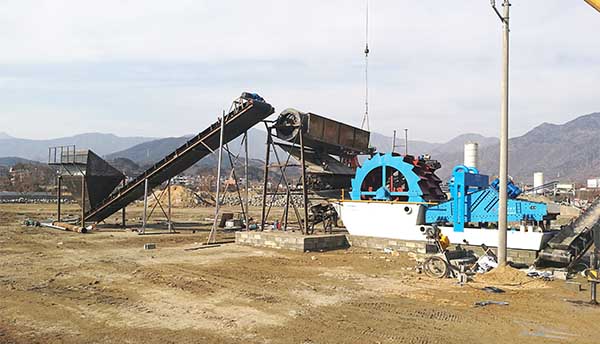 How about LZZG wheel sand washing machine
1. Good quality
LZZG is a large-scale manufacturer for design, sales and service sand processing machine for decades, which has a complete production system to ensure maximum product performance.
2. Low production costs
Large amount of capital is invested for technology research and development every year, so the technology of products is more advanced gradually. LZZG machinery continuously reduces the production cost of products while ensuring the quality of products.
3. Advanced sales methods
Adopt one-to-one sales method, without middleman or agent mode, directly sell users at the lowest manufacturer price.
4. Affordable product price
There are many manufacturers that LZZG located in the region, and the manufacturers are highly competitive. In order to increase the number of sales, the manufacturers are constantly reducing the number of products, so that the sales price of the products is low.
Your inquiry are welcomed for wheel sand washing machine price at any time.
Related Categories
High quality and low price product- wheel sand washing machine
The double wheel sand washing machine is made by LZZG