High quality and low price product- wheel sand washing machine
Sand washing machine is our company's long-term customer practice, feedback, production of efficient sand washing machine, high efficiency sand washer drive part water and sand, and its failure rate is much lower than other washing sand machinery. The wheel sand washer has a novel sealing structure and a reliable transmission device to ensure the effect of cleaning and dewatering. The impeller sand washer has characteristics such as reasonable structure, large amount of processing, and low power consumption, which is an ideal sand washing equipment for the gravel industry.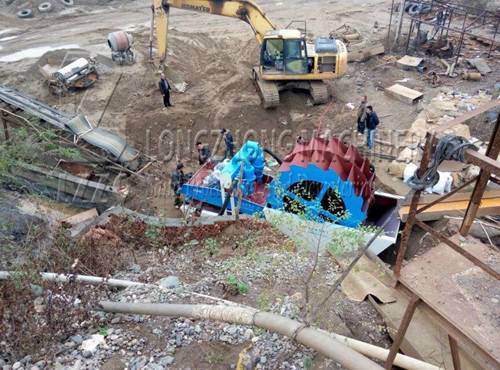 This machine is widely used for washing materials in industries such as gravel field, mine, building material, transportation, chemical industry, water conservancy and hydropower.
Wheel sand washing machine is also called water wheel sand washing machine, which adopts advanced technology and combines with the actual situation of domestic sand and stone industry to develop efficient sand washing equipment, with the characteristics of high cleanness, reasonable structure, a little fine sane loss and so on.
LZZG has serviced this field for many years, so we have professional design team, and promise that we provide high quality and low price product for customers.Now, this machine has in great demand in the market, so we are glad to tell the detail about this machine to you.
The sand washer is a water and sand machine for energy-saving sand washer equipment, its structure is simple. The impeller of the bearing device drives water to separate the material from the water, in order to avoid bearing damage to water, sand, or some contamination to a large extent. The sand washing machine equipment can be used to wash off the sand with a small amount of stone powder and sand mixed with impurities to improve the quality of the sand. The sand washer pushes the generator and reducer to drive the impeller to rotate continuously in the water tank, so that sandstone and slag particles are mixed, and the materials discharged in the tank and the dehydration are discharged in the impeller.
If you are interested in this machine, contact us, we are within 24 hours, and we can give you a promise that you can sale return if the machine is not operate well in the process or you are not very satisfied with this machine after operating a long time. We have comprehensive after-sale services, so that you are not worried about your benefits.