The double wheel sand washing machine is made by LZZG
The sand washing machine is a washing equipment for gravel(artificial sand and natural sand), it is widely used in the washing of materials in industries such as gravel field, mines, building materials, transportation, chemical industry, water conservancy and hydropower, and concrete mixing plants. It can remove impurities covering the surface of sand and destroy the water vapor layer covering the gravel at the same time, so as to facilitate dehydration and play an effective role in sand washing and cleaning.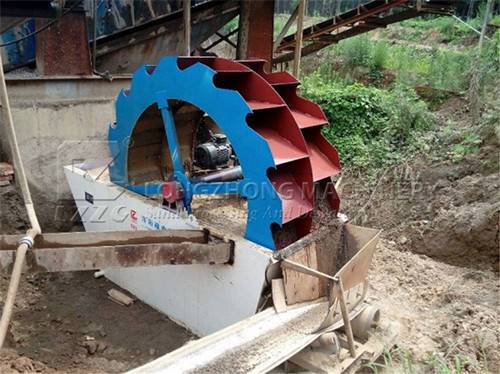 The double wheel sand washing machine is one of sand washing machine. Recently, it was favored by many customers and in great demand in the market.Therefore, in order to make this product more welcomed by customers from at home and abroad, LZZG will tell detail of this machine for clients.
Double screw sand washer is improved on the principle of double spiral classifier. The machine can handle materials above 50mm, and can wash mud, dust and stone powder, with the characteristics of low consumption, high cleanness, good sealing construction , high efficiency and so on.
This machine is produced by LZZG, for LZZG has advanced technology from developed countries, and has improved it on the basis of its original design, so, LZZG are glad to share the secret that why this machine is more welcomed.
Well, the answer is its features and characteristics.
1.Simple structure, stable operation
2.The sand washer's bearings and water are separate from each other to prevent the machine from being damaged due to premature rust. The structure soaked in water is sealed with patented technology and the bearing is not damaged for long-term use。
3.This machine is widely used in all kinds of working environment. The washed material is a little loss, and the washing rate is high, so that it can meet the demand of high grade material.
4.Long service life, hardly with vulnerable parts, and the maintenance is convenient so as to reduce the cost.