Introduction to fine sand recycling machine
The fine sand recycling device is designed by our company to absorb the advanced technology at home and abroad and combine with the actual situation of our country.Overcome the difficulty of the fine sand loss by using the sand washing machine to wash mud and dehydrate sand in the traditional process. The use of fine sand recycling machine can effectively reduce the fine sand loss and stone powder content, which well solve the problem that high fineness of finished sand and low content of stone powder appear in the artificial aggregate processing system.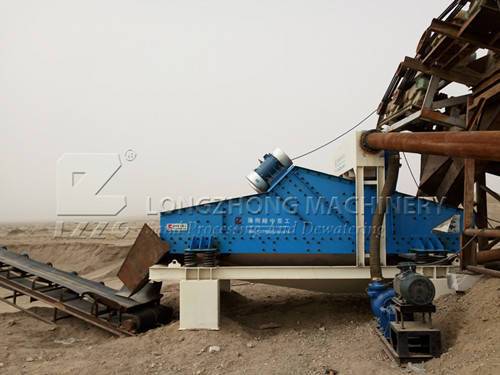 This machine is widely used in the hydropower gravel aggregate processing system, glass raw material processing system, artificial sand-making production line, recovery of coarse coal slime in coal preparation plant and environmental protection engineering (mud purification, etc.), which can effectively solve the problem of fine sand recovery in the production line.
In the practical application of fine sand recycling machine, no additional water consumption is required, and more than 85% of washed sand or ore can be extracted and recoveried from the originally discharged wastewater, and then directly incorpored into the finished product heap or stored seperately for use as high-grade timber, so that directly restore the comprehensive economic benefits for customers more than 15%.
The reason why the fine sand recycling machine is widely welcomed is that its features. Now, LZZG will share this information with you.
1.A large capacity of treating slury and high purification.
2.Easy installation, convenient maintenance and low failure rate.
3.Advanced linear vibration dewatering sieve out of the dip material has a good dehydration effect.
4.The material is wear-resistant, corrosion-resistant, and light-weight, making it easy to operate, economical and durable. Suitable for long-term maintenance-free use under harsh working conditions.