Where can customers buy an attractive and reasonable sand washer?
Sand washing machine or sand washer is a key part of sand-making production line, it has various types in LZZG, such as XSD wheel sand washer, LSX screw sand washer, LZ sand washing and recycling machine and so on. Recently, many customers are puzzled by where to buy an attractive and reasonable sand washer.
Well, LZZG will share a little knowledge of sand washer so as to make customers know well about it.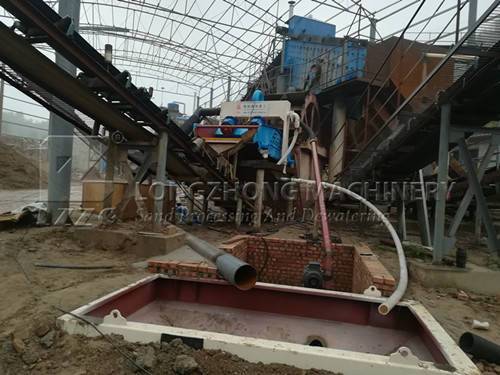 Sand washer is an equipment for washing and selecting artificial sand. It is widely used in gravel fields, mines, building materials, transportation, chemical industry, water conservancy, hydropower and concrete mixing stations. It can remove the impurities that cover on the surface of gravel, and break the water vapor layer and wash the sand effectively.
When cleaning, the engine will move slowly through the slow triangle, impeller and reducer, and then put into the washing tank, through feed vessel sandstone, the power of the rolling wheel, grinding with each other in order to remove impurities and break the water vapor layer dehydration, and at the same time make a strong flow through the overflow tank. The clean sandstone is then taken away and cleaned.
There are many different kinds of sand washing machine manufacturers in the market, with different advantages and working principles, so it is difficult for customers to choose the ideal manuafacturer. Nevertheless, LZZG is a professional and experienced sand washer manufacturer in China, our company has advanced technology and sufficient capital, importantly, we alway give priority to customers'needs. we can provide various sand washing machine for customers, with the characteristics of long service life, simple structure and considerate economic benefits and so on. Therefore, LZZG is the best choice to you!