What Does A Sand Screw Do?
Sand screw is a kind of sand washing machine, which mainly stirs the sand and gravel material through the screw device in sand washing machine to mix sand stone material with water, and the sand stone material is gradually screened by the screw device and discharged from the discharge port. Thereby achieving the cleaning and screening effect of sand and gravel. Sand screw machine is suitable for washing and classifying medium, fine grained and coarse grained materials, and widely used for washing, grading and impurity removal of materials in roads, hydropower, construction and mining.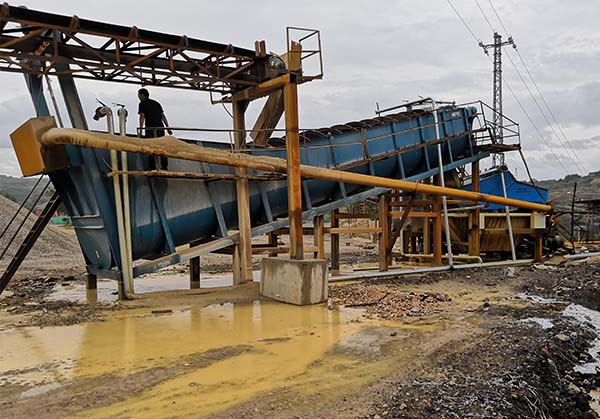 Sand screw washer composition
Sand screw is mainly composed of a tank body, a speed reducer, a motor, a central shaft, a spiral blade and a bracket. The bracket is welded on the central shaft, and the spiral blade is mounted and pressed with bolts so that the blade does not sag and does not deform.
Working principle
The screw sand washer is a washing and grading device for mechanical classification by means of different solid particle sizes, different specific gravity, and different sedimentation speeds in the liquid.
When sand screw washer working, the motor drives the impeller to rotates slowly through the V-belt, reducer and gear. Sand and gravel enter the washing tank from the feeding trough, roll under the impeller, and grind each other to remove impurities covering the surface of gravel. And the water vapor layer covering sand particles is destroyed to facilitate dehydration. At the same time, water is added to form a strong water flow, and foreign matter with small impurities and specific gravity is taken away in time, and discharged from the overflow port to complete the cleaning. The clean sand is taken away by the blades, and poured from the rotating impeller into the discharge trough to complete the cleaning process.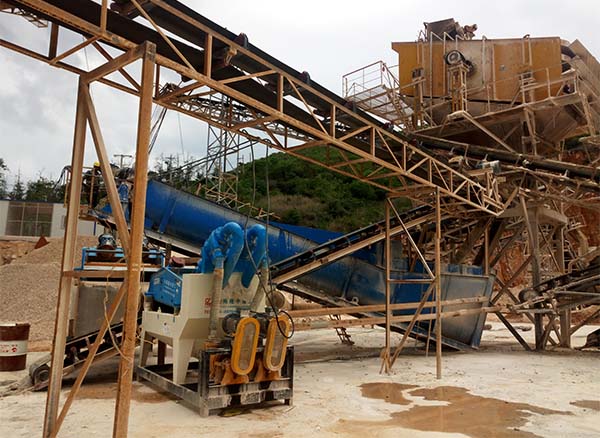 Advantages
1. Convenient to control the content of sandstone powder to meet the requirements of users.
2. 0.00–0.75mm stone powder content can be adjusted between 2% and 15%.
3. The material to be washed has less loss, high cleaning efficiency, which can meet the requirements of high-grade materials.
4. Tile lining, very low maintenance rate.
5. With variable frequency control technology, the operation is more concise.
6. The bearings are separated from the water and materials to avoid premature damage caused by contamination and rust.
7. Long service life, almost no wearing parts.