Sand screw washer for sale–LZZG
Sand screw washer is one kind of sand washing machine, which achieves the cleaning purpose by means of different solid particle sizes, different specific gravities, and different sedimentation speeds in the liquid. Sand screw washers are suitable for washing and selecting medium and fine-grained and coarse-grained materials, and are widely used for washing, grading and impurity removal of roads, hydropower, construction and mining, as well as washing and grading of fine-grained and coarse-grained materials.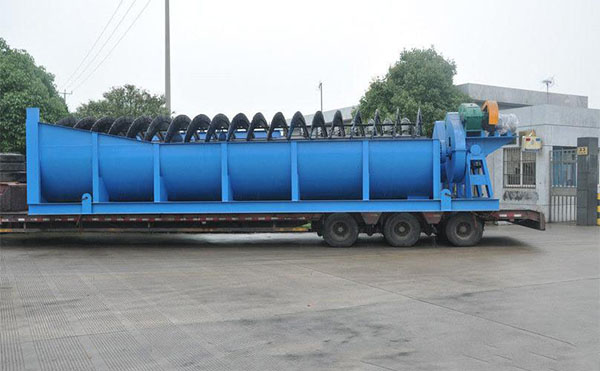 Composition of sand screw washer
The spiral sand washing machine is composed of a tank body, a speed reducer, a motor, a central shaft, a spiral blade and a bracket. The bracket is welded on the central shaft, and the spiral blade is mounted and then pressed with bolts so that the blade does not sag and does not deform.
Sand screw washer working process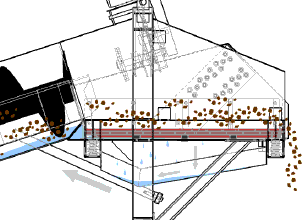 Due to the different size of solid particles, the fine particles float in the water and overflow, the coarse ore particles sink to the bottom of tank and are pushed out by the spiral. During operation, the motor rotates slowly through the V-belt, reducer and gear, and the spiral rotates slowly. The sand has a feed trough into the washing tank, which is tumbling under the spiral and grinds each other to remove impurities covering the surface of the gravel. Destroy the water vapor layer of the coated sand to facilitate dehydration; at the same time add water to form a strong water flow, take away the foreign matter with small impurities and small specific gravity in time, and push it out to the upper part to complete the cleaning.
Sand screw washer features
1. High washing degree, reasonable structure, large processing capacity and low power consumption, so the cost can be greatly reduced.
2. Long service life, long-term maintenance, spiral blades with special wear-resistant materials.
3. The novel sealing structure, fully enclosed oil bath transmission and adjustable overflow rafts ensure the normal operation of the sand washer.
4. Less loss and the cleaning efficiency is high, which can meet the requirements of high-grade materials.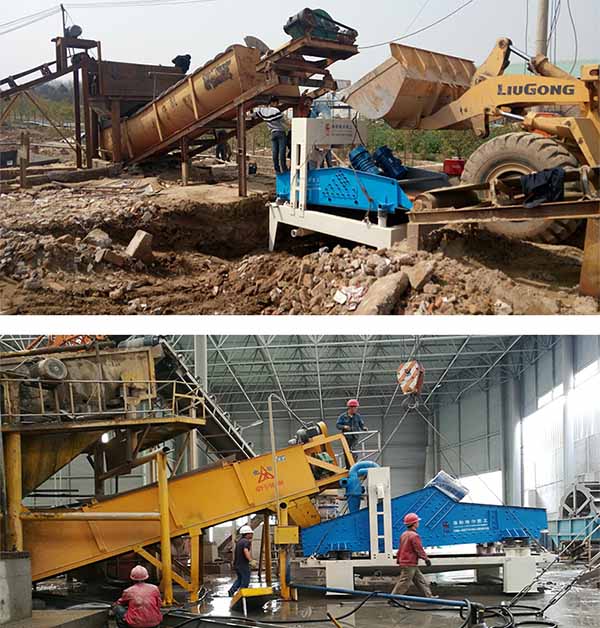 Sand screw washer precautions
1. Based on the pre-embedded weldment for welding during installation, the foundation depth and area are calculated separately according to the soil condition. It is recommended that the base weight is approximately 3 times the weight of the machine. Refer to the basic drawing for the machine installation dimensions.
2. The speed reducer should be filled with lubricating oil to adjust the oil level. Generally, 50% of the shaft center should be taken.
3. When installing, the machine must be installed at an oblique angle according to the requirements of installation drawing.
4. After the inspection is completed, the empty load test is carried out, and the test can be carried out normally.