Construction Sand Washing Plant and Process from China
Construction sand washing plant is generally composed of feeding, crushing, sand making, screening, sand washing, conveying and other processes, and is the production system of high-quality sand and gravel materials for highways, railway construction, water conservancy projects, metallurgical industries, and housing construction. The sand and gravel produced has the characteristics of excellent grain shape, uniform cube, reasonable gradation and high compressive strength, which fully meets the quality standards of sandstone aggregate used in the industry.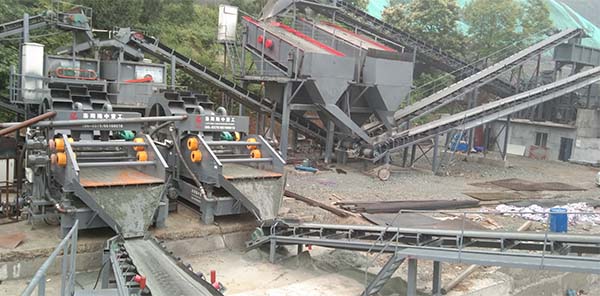 Capacity: 50-300tons per hour
Applicable material: Limestone, bluestone, granite, river pebble, coal gangue, basalt, etc.
Used equipment: Vibrating feeder, crusher, sand making machine, vibrating screen, sand washing machine, belt conveyor, etc.
Application: Widely used in the construction of infrastructure such as building, highways, railways, and water conservancy dams.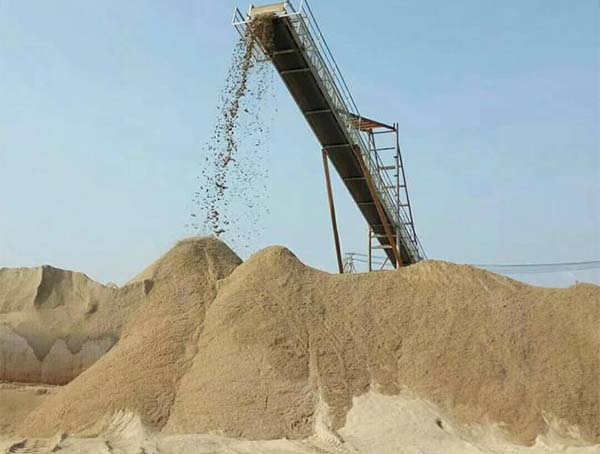 Construction sand washing plant process
1. Feeding
The primary crushing of quarried stones is carried out by the vibrating feeder feeding crusher;
2. Primary crushing
Breaking large stones into smaller stones;
3. Sand making
The crushed material is continuously subjected to crushing production with a smaller particle size to prepare artificial sand that meets the specifications;
4. Screening
Classifying the crushed material into different kinds of finished materials, and the materials that do not meet requirements are sieved out by vibrating screen and returned to the crusher for crushing treatment again;
5. Washing
In order to further improve the sand quality, sand washing machine is needed to clean the sand and remove impurities, so that the quality of the finished material is higher.
Features
1. The finished products has uniform particle size and good granular shape, which fully meets the quality standards of materials used in various industries.
2. High efficiency, large capacity, low consumption, customers can get more benefits.
3. Environmental protection, reasonable for the disposal of dust and sewage generated during mining.
4. High degree of automation, can achieve one-button control, easy to operate, saving labor costs.
5. Can be widely applied to the construction of infrastructure such as building buildings, highways, railways, and water conservancy dams.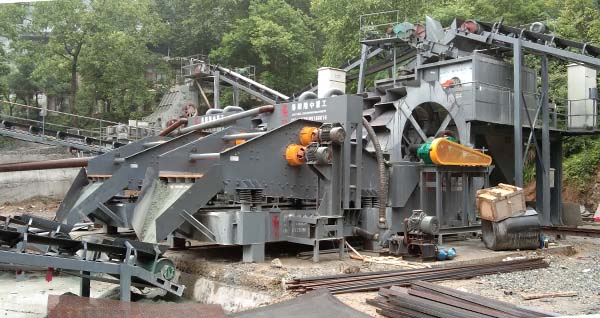 Investment prospects
1. In recent years, with the continuous increase in infrastructure investment, the demand for aggregates of gravel has been rising. These infrastructures, such as railways, highways, bridges, houses, etc., all need to use sand and gravel aggregates. The demand for rigidity determines the development space of the sandstone market.
2. Moreover, with the strengthening of rectification measures for the sand and gravel aggregate industry, large enterprises have begun to enter, and illegal small enterprises will gradually close and withdraw;
3. The green, environmentally friendly and energy-saving large sand and gravel production line is the trend of the times, and its market share will be higher and higher.
Price analysis
The price of sand and construction sand washing plant equipment on the market will be affected by many factors, such as equipment specifications, market conditions, production costs, transportation costs, manufacturers, etc. In addition, the prices in different regions are also different, some regions have large competition and equipment prices are cheap; oversupply, equipment prices will be cheap, so the prices will be very uncertain. And usually the price of each manufacturer's equipment is not announced. If you want to know the specific price of our company's sand and gravel production line equipment, you can consult our online customer service.