Tailings Sand Washing Machine
Tailings sand is the product of iron ore processed by ball mill and magnetic separation. The particle size is relatively uniform and contains a certain amount of iron. Tailings sand is generally discharged as waste, but doing so will not only pollute the environment, but also a waste of resources. The tailings sand can be processed by sand washer, and then to manufacture building materials and pavement materials, such as cast stone, glass, foam material is currently a very economical processing method.
Which sand washer is better for processing tailings sand?
The material is fully stirred by the screw device inside the equipment to promote the mixing of soil, impurities and water in the stone. The tail water is discharged from the overflow port, and the clean stone is gradually screened under the screw device and discharged from the top discharge port. So as to achieve the cleaning, screening, dehydration and classification effects of sand and gravel materials.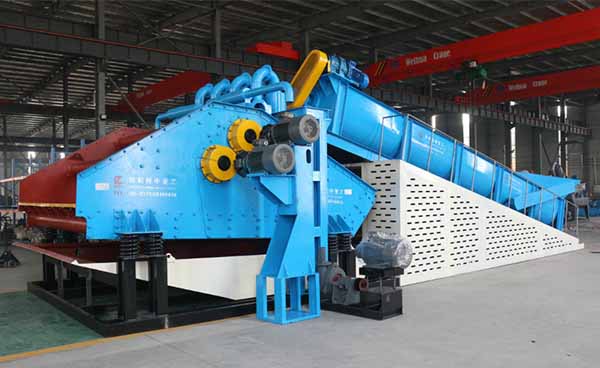 2. Wheel type sand washer
Bucket wheel type sand washers are divided into single bucket type sand washer, double bucket sand washer and tripple bucket sand washer. During operation, the motor drives the impeller to slowly rotate through the pulley, and the material rolls and rubs under the rotation of the impeller. Thereby removing the impurities covered on the surface of the material and destroying the moisture layer coated on the sand grains to facilitate dehydration. At the same time add water to form a strong flow of water, impurities and dust away, complete the cleaning work.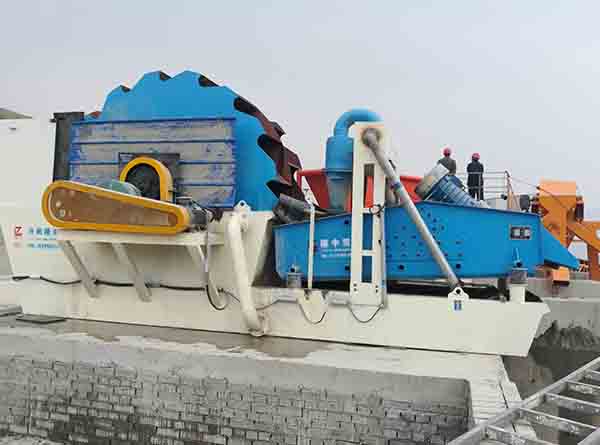 How to choose a suitable sand washer to process tailings sand?
1. The impurity content of tailings sand
The wheel bucket type sand washer is used for low impurity rate of tailing sand. Under the condition of high impurity rate, it is recommended to use sand spiral screening and washing machine.
2. Fineness of tailings sand
When the tailings are fine, the wheel and bucket type sand washer is used. Tailing sand fine and coarser particles are more can choose spiral screen washing machine, reduce the loss rate of fine sand, reduce the loss.
3. The process capacity of tailings sand
The output of tailings sand is required to be relatively high, and the spiral screening and washing machine is used. For low output, bucket wheel sand washing machine can be used.