Sand Classifier Machine
Sand classifier machine occupies an important position in the sand production line process. The sand washing production line has a cumbersome process from selecting materials, to screening, cleaning, dewatering, sand and gravel separation, fine sand recovery, mud purification, and sewage treatment.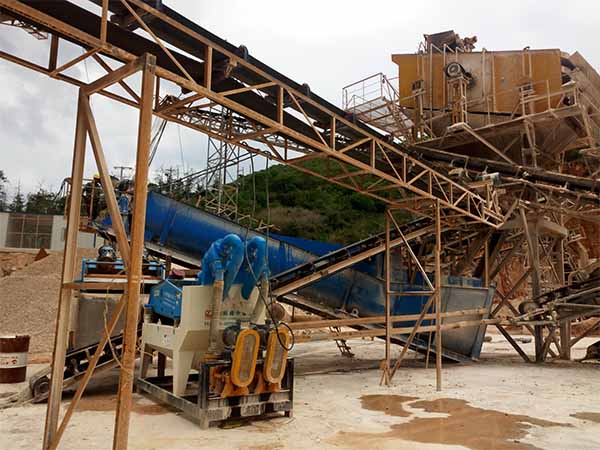 The sand classifier machine is mainly suitable for the washing of medium, fine and coarse-grained materials. It can be used for washing, grading, impurity removal in highway, hydropower, construction and other industries, as well as fine-grained and coarse-grained materials washing and other operations. Especially suitable for making abrasives, refractory materials, cement, quartz sand, steel sand, slag powder, copper ore, iron ore, gold ore, concrete aggregates, asphalt aggregates and other hard and brittle materials broken. Sand classifier machine is a kind of high efficiency and energy-saving sand washing equipment, which saves 50% energy than traditional sand washing machines.
Sand classifier machine advantages
1. Wide range of applications and many washable materials. It can process materials within 0-30mm and provide high-quality sand and gravel to the market.
2. High efficiency and reasonable layout. The sand classifier machines have novel design, reasonable structure layout, stable working performance and high efficiency.
3. Low failure rate and long service life. Adopt wear-resistant steel, high quality manufacturing process. Its sealing performance is strong, not easy to water, corrosion resistance, low failure rate, long service life.
4. Energy conservation. Sand classifier machine saves water resources, low power consumption.