Sand and Gravel Wash Plant for Sale
Sand and gravel wash plant is a special production line for the production of construction sand and stone. The sand and gravel wash plant is defined according to the type of discharge. The finished products produced include stone and artificial sand, so it is also called the sand and gravel production line.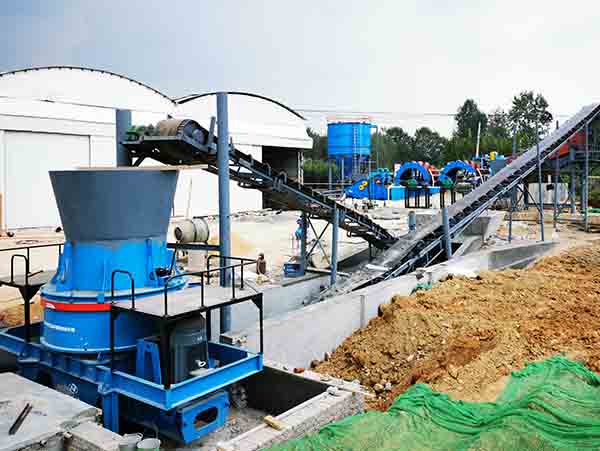 Application
The sand and gravel wash plants can be used for hard limestone, granite, basalt, river pebbles, slag and other materials. They are suitable for applications in hydropower, building materials, highways, urban construction and other industries. Especially suitable for the production and processing of highway surface materials, high-grade highway pavement gravel, high-speed railway passenger dedicated line gravel aggregate, hydropower station gravel material, port terminal and airport runway gravel material.
Sand and gravel wash plant process
The sand and gravel washing plant is 50% more energy-efficient than traditional sand making machines. It can clean rocks, gravel, river pebbles and other materials into high-quality finished sand that meets the requirements of construction sand, improving construction quality. Sand and gravel wash plant equipment has the characteristics of reliable performance, reasonable design, convenient operation and high work efficiency.
The sand and gravel wash plant is mainly composed of vibrating feeder, stone crusher, sand making machine, vibrating screen, sand washer, dewatering screen, belt conveyor, centralized electric control and other equipment. The processing capacity generally is  50-800T/H. The cyclone separator, wastewater treatment system, dust removal system and other equipment can be equipped depends on the different requirements of customers.
Unique advantages
The mud and impurities in sand are removed by sand washer to meet the standards of construction sand. In addition, the content of stone powder in sand can be controlled so as to improve the compressive strength and workability of concrete.