150tph Aggregate Wash Plant for Moving Stone Powder New Zealand
A large amount of stone powder will inevitably be produced after crushing, screening and sand making in the process of producing mechanism sand. The content of stone powder exceeding the normal ratio will reduce the strength of concrete and affect the quality of concrete buildings. Therefore, it is necessary to control the content of stone powder in machine-made sand. The soil, impurities and excess stone powder covered on the surface of the machine-made sand are moved and improve the cleanliness of the sand and control the content of stone powder through water washing, which can meet the requirements of high-standard machine-made sand.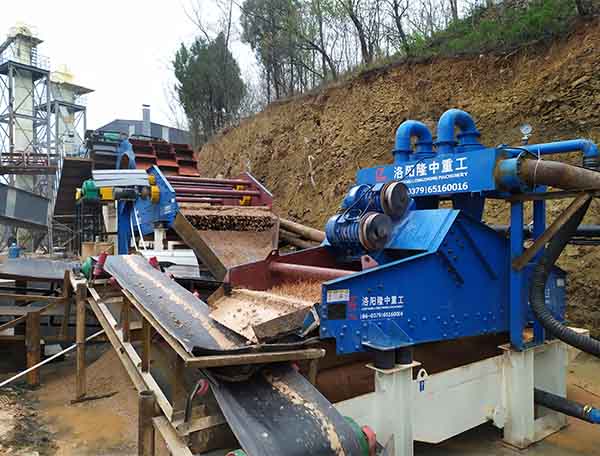 The customer from New Zealand reached the cooperation with Longzhong Heavy Industry , because Longzhong has configured the specific 150t/h sand washing and recycling solution for the customer, which has solved the real needs of the customer. The program process is: stone powder cleaning-fine sand recovery-tail water purification-solid waste dry discharge. At present, the installation and commissioning of the project has been completed and officially put into operation.
Project overview
Material: stone powder
Processing capacity: 150t/h
Water consumption: 200-250m³/h
Stone powder content: ≤10%
Final needs: stone powder content < 3%
Main equipment configuration
Sand washing and dewatering machine, fine sand recovery machine, thickener, chamber filter press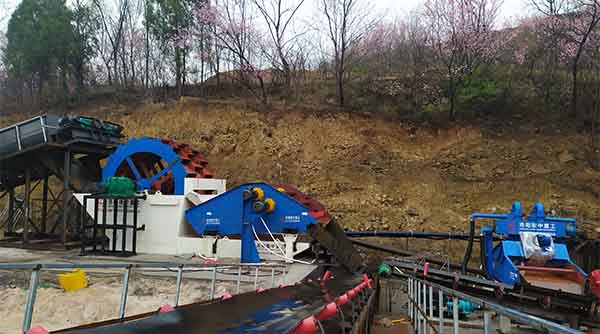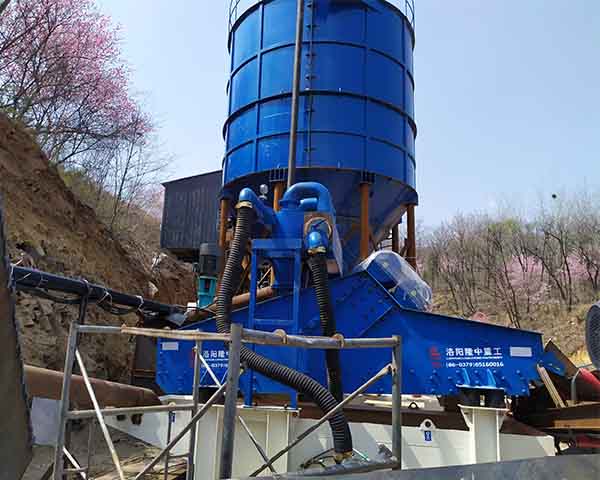 Technical process
1. The raw material first enters the sand washing and dehydration integrated machine. The sand and water mixture enters the cleaning box of the sand washing machine, passes through the sieve sieve of the wheel bucket, and falls into the dehydration screen for dehydration treatment. The dewatering screen removes a large amount of water from the sand, and the dehydrated finished sand is transported to the finished stock pile.
2. The waste water of sand washing is pumped into fine sand recovery machine for recovering the 0.074-3mm fine sand. Then the fine sand dehydrated by dewatering screen and transported to the finished stock pile.
3. Then the tail water enters the thickener for thickening. The thick mud is pumped to the box filter press for filtering and producing mud cake.
4. The separated water enters the clear pool and can be reused to each link of the water demand operation at the front end, so as to realize the recovery and reuse of water resources.