2 Million Tons Cobblestone Production Line In The Philippines
Recently, LZZG has officially put into operation an environmentally friendly cobblestone washing sewage treatment project with an hourly output of 300 tons for a Philippine enterprise. The cobblestone production line includes iron remover, sand washer, thickener and chamber filter press.
After more than 50 days of construction, two pebble crushing sand making, sand washing sewage treatment production lines and more than 12,000 square meters of steel scaffolding have been established. The company now has a production workshop, a finished product workshop, a separate office area, staff dormitory. The total area of 26.8 mu, the daily output of more than 5,000 tons. Finished materials for surrounding construction to provide high quality construction materials.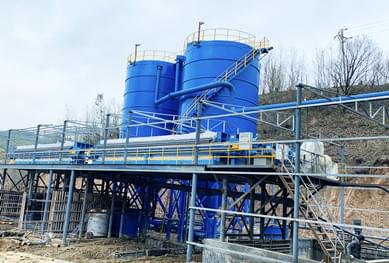 Materials and customer's requirements
Material: cobblestone material with mud content ≤5%
Hourly output: 260-300 tons/hour
Mud content of finished product: ≤1%
Fine sand recovery: +200 mesh, 95%
Moisture content of mud cake: ≤30%
Water recycling rate: 85%
Major equipment configuration
Electromagnetic iron remover, wheel type sand washing and recycling machine, thickener, chamber filter press.
Cobblestone production line features
1.The process of washing sand and sewage treatment is adopted. The finished material quality is excellent and meets the standard.
2.Closed workshop production, dust emission is less than 10mg/m³, good environmental performance. The back end is equipped with a professional sewage treatment system to achieve zero pollution discharge.