The Pretreatment of Washing Aggregates
The pretreatment of washing aggregates is a prerequisite for the sand washing machine to be able to complete the sand washing safely, efficiently, and smoothly. But the most important thing is that we have to know what is the pretreatment before starting the sand aggregate washer.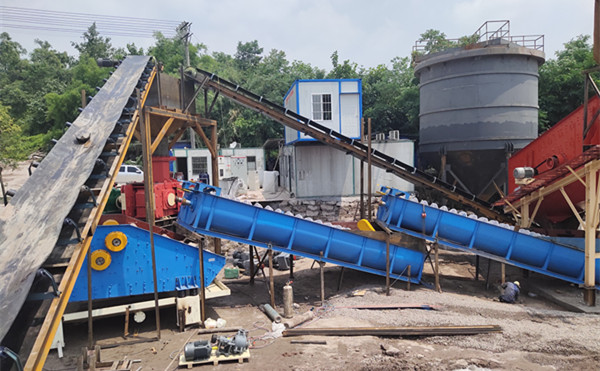 1. Debris cleaning
Before starting the sand washer, be sure to clean up the debris, especially inside the sand washer, around the work site, and the transmission part.
2. Venue layout
The selection of a sand washing machine work site is very important. It is necessary to ensure the hardness of the installation ground and not too close to the water source. Therefore, generally responsible manufacturers will design a reasonable site layout depends on the customer'working site.
3. Tool reserve
Commonly used tools must be prepared to repair in time when the sand washer fails.
4. Equipment cleaning and maintenance
After the stone washer has been in operation for a period of time, it is necessary to carry out regular inspections and regular cleaning to ensure the normal operation and at the same time.
5. Check the tightness of the bolts and fasteners of the sand washer to ensure that there are no loose points.
6. Cooperate with instrument inspection, adjust automatic protection, automatic adjustment, alarm system, and unit measurement and control instruments to ensure flexibility and ease of use.
7. Check whether the circuit is smooth and there is no leakage.
8. Check whether the grease between the parts is well coated, and add lubricant immediately if necessary.
9. The cleaned materials should have special stacking space, and protective measures should be taken to prevent it from being contaminated again. The finished products can not be stacked too much, so as not to affect the transportation and reduce the efficiency of the sand washing machine.
10. After completing all inspections, turn on the power.