Drum Screen in Malaysia
The drum screen in Malaysia adopts a round-rolling screen drum to ensure that the material flow continuously rolls, slides, and separates among the multi-turn spiral blades in the screen barrel to achieve the screening purpose. The drum screen is mainly composed of motor, reducer, drum device, frame, sealing cover, inlet, and outlet. It is widely used for sand and gravel grading in rivers, construction, ore, and coal.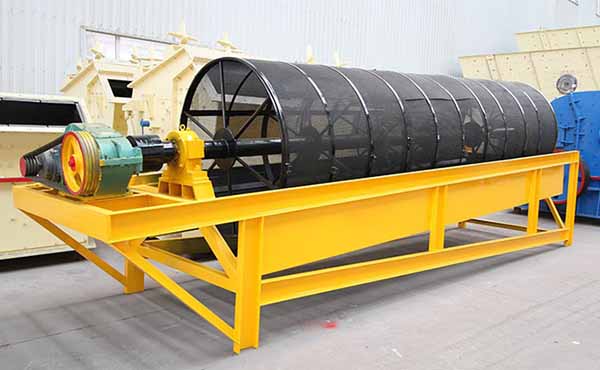 Fedding size: 50-150mm
Processing capacity: 12-200t/h
Applications: for the classification of solid and powdery materials.
Screen mesh size: 60-200 mesh screen
Working principle
The motor is connected to the roller device via a reducer through a coupling and drives the roller device to rotate around its axis. During work, when the material enters the roller device, the tilting and rotation of the roller device cause the material on the screen surface to turn and roll, so that the qualified material is discharged through the outer cylindrical screen, and the unqualified material is discharged through the end of the roller. It overcomes the problem of sticking and blocking of the screen when screening the wet materials and improves the output and reliability of the screening system.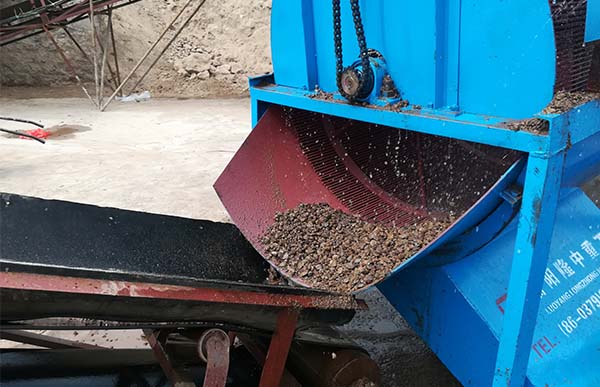 Features
1. Adopting the rolling conveying principle. Small friction coefficient, light wear, and no blocking.
2. The overall shaft structure is adopted to ensure smooth operation, no vibration, and low noise.
3. The screen adopts split design, simple structure, quick and convenient replacement, and maintenance.
4. The drum body adopts an effective fully sealed structure, which does not raise dust and pollution.
5. Adopt deceleration transmission, safe and reliable operation, high transmission efficiency, small distribution power, low energy consumption, and obvious energy-saving effect.
6. The special screen is adopted, which has high screening efficiency and long service life. And can be customized.
7. The high degree of integrity is convenient for on-site construction or transfer transportation, and only a stacking belt conveyor is needed for disassembling.