Screening Washing and Dewatering System
XSX screening washing and dewatering system are optimized on the basis of the general dewatering screen, and a 45-degree overflow screen plate is added to the rear of the screen to help effective dewatering and screening. It plays a key role in the sand production line and ore processing plant and will play an increasingly important role in the future.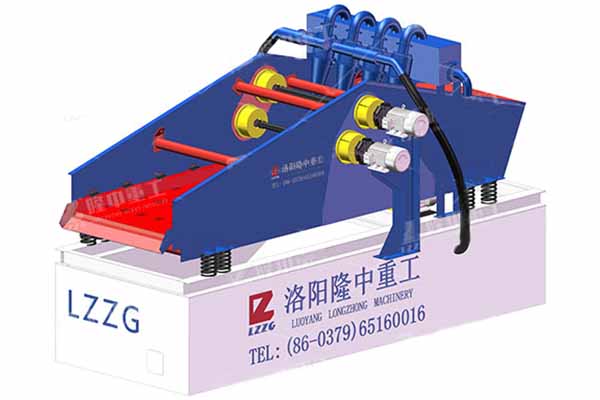 Working principle
The materials are evenly fed to the back of the screen surface and cleaned in the trough-shaped structure. With the continuous increase of materials and the vibration of the screen surface, materials continue to enter the dewatering screen surface of the front end of the screen and complete the dewatering and screening operations under the action of vibration. The fine sand lost in this process is recovered by the fine sand recovery device to maximize the use of resources.
Advantages
1. Multiple functions. Cleaning, screening, dehydration, and fines recycling operations all be completed on one equipment.
2. The rear of the screen adopts a polyurethane plate structure to form a water reservoir, and an additional weir is added to extend the material cleaning time and the material cleaning effect is better.
3. The overall sieve surface is longer, which is more conducive to sieving and dewatering.
4. Equipped with a fine sand recovery system to effectively recover fine sand lost during the washing process.
5. Modular structure.