New Technology Sand Wash Equipment Compared with Traditional Sand Washer
New technology sand wash equipment is a sandstone cleaning system developed according to environmental protection requirements, which can effectively remove impurities covering the surface of sand and stone, thereby improving the comprehensive utilization rate of sand. Compared with the traditional sand washing equipment, the new tech sand washing machine has a full range of specifications and models and large processing capacity. For the cleaning and processing of large, medium and small projects all can meet. It also can be customized depends on your requirements.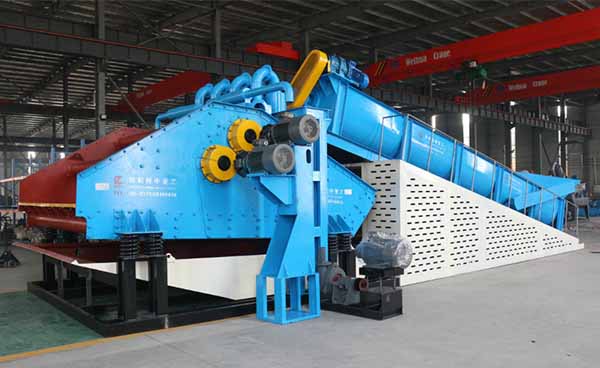 Sand washer plays a great role in the quality control of finished materials. It has been widely used in washing, grading, and impurity removal in industries such as quarry, metallurgy, building materials, hydropower, mine stone, etc. The material falls vertically from the upper part of the machine into the impeller rotating at high speed. Under the action of impeller rotating, it collides with another part of the material flowing around the impeller in an umbrella shape. A vortex is formed between the impeller and the casing, and they are stirred, rubbed and cleaned many times. After being picked up by the impeller, it enters the vibrating screen for screening and dewatering. The wastewater is discharged directly from the lower part, and after multiple closed-circuit cycles, the washing and selection operation is completed.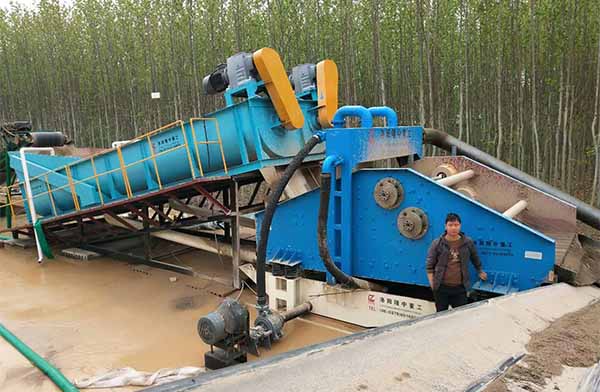 Advantages compared with traditional sand washer
1. Environmental protection
The new environmentally-friendly sand washing equipment avoids the pollution of the environment and water resources by sewage discharge through the settling tank and the design of the equipment structure.
2. Less loss of fine sand
The new tech sand washing equipment effectively avoids the loss of fine sand below 200 mesh through the reasonable application of cyclones, reduces waste of resources, improves sand grading and reduces corporate investment costs.
3. Low water content
The finished water content of processed sand by new tech sand washer is between 12%-15%.
4. Long service life, less spare parts
The whole machine has almost no wearing parts except the screen. And the loss of various components during the sand washing process is small. The service life of the whole machine is greatly improved, and the cost of equipment maintenance and parts replacement is greatly reduced.