Spiral Sand Washer And Recycling Machine with Big Capacity
The spiral sand washer and recycling machine with big capacity is a multi-functional sand washing equipment integrating sand washing, dehydration and fine sand recycling. The successful application of spiral sand washing and recycling machine in the sand washing operation has fundamentally solved many problems caused by the loss of fine sand in the traditional process. While improving the economic benefits of customers, it also helps the production line achieve energy-saving, environmentally friendly and pollution-free production.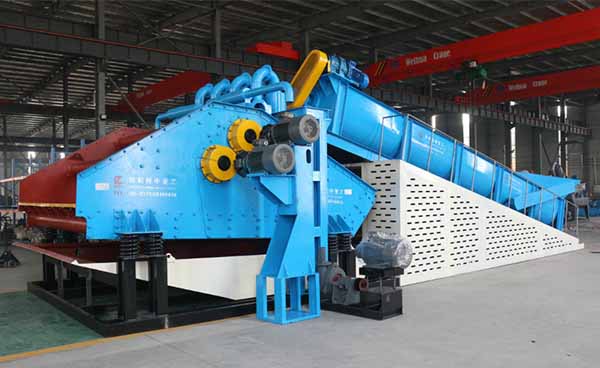 The spiral sand washing and recycling integrated machine combines the advantages of the sand washing machine, dewatering screen and fine sand recycling machine. It is widely usSed in the cleaning and recycling of building materials sand and gravel production, the cleaning and recycling of silica sand, the recovery of coarse slime in coal preparation plants and some environmental protection mud purification projects. In the past, the use of washing to produce sand and gravel aggregates may cause second-degree pollution. Through the dewatering and fine particles recovery of the sand washing and recycling machine, particles above 0.16mm are recovered, which effectively reduces the accumulation of sedimentation tank, and the treated wastewater can also be recycled, effectively solving this problem. The part of spiral blade is used to wash the sand, the vibrating dewatering screen are used for dehydration, and the fine sand recovery system is used to recover the lost fine sand, so that the device reduces the loss of fine sand, effectively reduces the content of stone powder in the tail water, and solves the artificial aggregate processing well The problems of high sand fineness mold and low stone powder content appear in the system.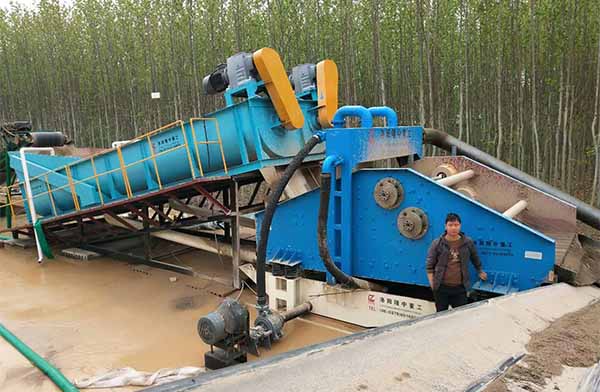 Advantages
1. Multiple function, compact structure, low price than two equipment.
2. High cleaning rate, 12%-15% water content of finish products, above 90% fines recycling rate.
3. Can be customized depends on customer requirements.