Iron Ore Washing Plant Ore Washing Equipment
Ore washing is the process of scrubbing the ore cemented with clay or containing more mud with hydraulic or mechanical force to break up the ore and wash the fine mud on the surface. Before crushing or beneficiation, ore washing is a necessary preparatory operation. Ore washing can remove or reduce harmful impurities, avoid muddy materials in muddy mineral raw materials to block crushing and screening equipment, so that low-grade ore can be used economically.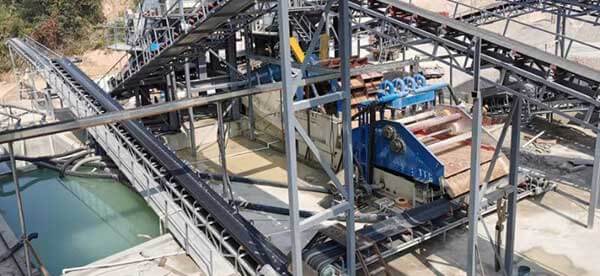 So the ore washing machine is essential in mineral washing plant. In the mineral processing line, all kinds of ores need to go through crushing, grinding, grading and washing before they can enter the steps of gravity separation, flotation, magnetic separation and electrical separation to separat the useful minerals from gangue minerals. The ore washing machine played an important role in this process. Ore washing can be carried out in the scrubbing machine, but also in the screening and classification equipment.
What kind of mineral needs to be washed?
Generally ore with more mud should be washed;If the raw materials contain soluble useful or harmful ingredients, should also be washed. The degree of difficulty in washing mineral is expressed by the washability of the ore and is divided into difficult to wash, medium washable and easy wash. Mainly related to the nature, content and existence of clay in the ore. For example, hematite and limonite with more clay, if there are few iron minerals in cement clay, the grade will be improved after washing the ore; the coarse particles that can be separated after washing the sand and tin ore are waste rocks without ore, and the resulting fine particles need to be desilted for selection.
Ore washing equipment
The mineral washing process is mainly completed by high-performance ore washing equipment. The cylinder ore washer and trough washer produced by LZZG has excellent performance in dealing with various easy-to-wash and hard-to-wash ores.
Cylinder ore washer
The cylinder washer has a higher rotating speed. The inner wall of the screen cylinder is provided with a longitudinal lifting plate, an annular baffle and a high-pressure water spray device to improve the crushing capacity and is used for easy washing of ore.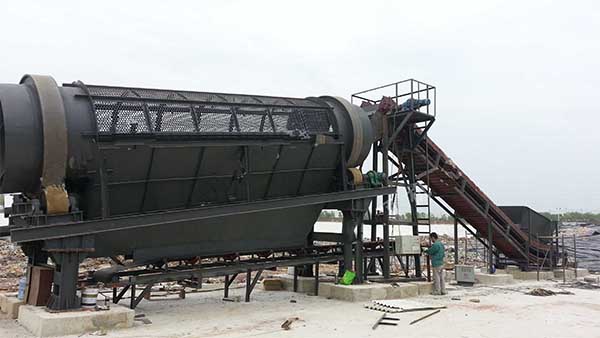 Trough washer
Commonly used for hard-to-wash ores, with strong scrubbing effect. Pre-soak the ore, set high-pressure water spray during the washing process, and apply vibration to improve the washing efficiency.