Sand Recycling System with Single Slurry Pump in Vietnam
The sand recycling system with single slurry pump is a unit developed for fine recovery, dewatering, desliming de-intermediation and de-mudging of slurry materials, which can effectively solve the problem of fine sand lost.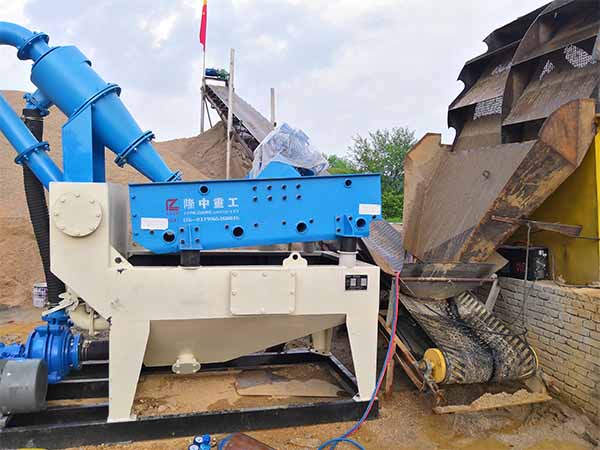 Most of the sand production lines use a wet production process, resulting in the loss of fine sand below 0.16mm. The loss of fine sand not only causes serious losses, but also seriously affects the gradation of the sand, resulting in unreasonable gradation and coarseness of the fineness modulus, which greatly reduces the purity and quality of the manufactured sand. At the same time, excessive fine sand discharge will also cause environmental pollution.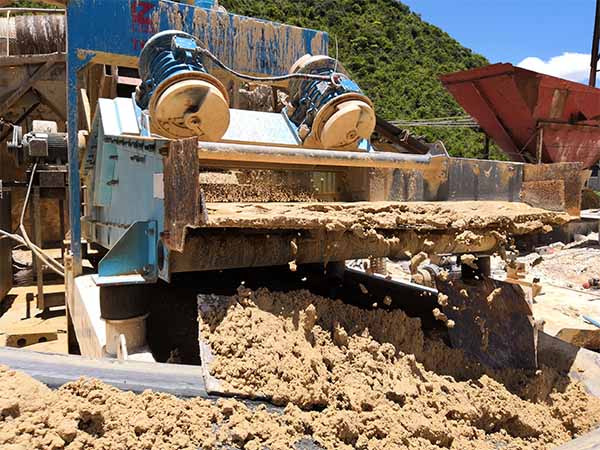 SAND RECYCLING SYSTEM FUNCTION
1. Reducing fine sand loss. The fine sand recovery system can efficiently recover a large amount of fine sand lost in the waste water discharged from the sand washing machine, which greatly increases the output of the sand and stone plant and brings greater economic benefits for the enterprise.
2. Improving finished products quality. The large amount of fine sand loss in sand washing production line will make sand and stone fineness modulus imbalance, which seriously affects the improvement of sand and stone quality.Therefore, the reasonable fine sand recovery machine in the sand washing production line can effectively recover the lost fine sand, which can well solve the problem of low fine sand content in the sand, ensure the sand and stone fineness modulus, and bring more development space for the enterprise.
3. Reducing sedimentation pool deposition, save treatment costs. In the sand washing operation, the loss of fine sand will inevitably lead to the rapid deposition of sedimentation tank. At this time, the use of fine sand recovery machine, not only can make the sand and stone output has been improved, but also can effectively slow down sedimentation tank, greatly reduce the user's processing costs.
4. Reducing environmental pollution. The environmental problem has been the most important problem in recent years, and is also one of the most sensitive problems in the production of sand and stone enterprises.The use of fine sand recovery system reduces the discharge of fine sand to the environment, thus slowing down the pollution caused by the loss of fine sand to the environment.