Small Scale Trommel Screen for Aggregate Classifying in Indonesia
Small scale trommel screen is a high-precision non-vibrating classification equipment, which has different sieving layouts and designs for different sieving needs. The development of small trommel screen is a classification equipment for river sand processing, so it is also called drum sand screening machine.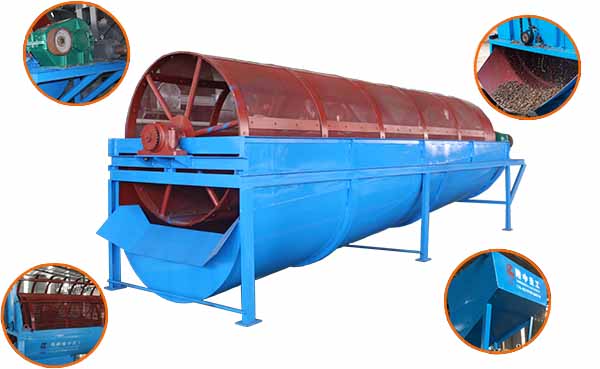 Small scale trommel screen is composed of circul drum, frame, funnel, reducer, motor and other parts. Various resettlement schemes can be designed according to actual production needs. After the broken stone enters the drum, the material is sieved by the centrifugal force and jigging effect of the drum rotation, and screened through the different meshes. After the stones of different specifications are screened out, they are dropped into the belt conveyor through the funnel and sent to the finished product yard.
Small scale trommel screen overcomes the problem of sieve blocking caused by various vibrating screens when screening wet materials, and improves the output and reliability of the screening system. It is suitable for screening materials with various properties, as well as wet and easily clogged materials such as coal, coal gangue, and coke slaked lime. The finest product under screen can reach below 3mm. The trommel drum screen is well received by customers. Please select the appropriate roller screen according to the material conditions. Customized diffrent screen mesh materials and screen hole size depends customers requirements, high screening efficiency, long service life, low maintenance cost and more are the advantages of LZZG small rotary drum trommel screens.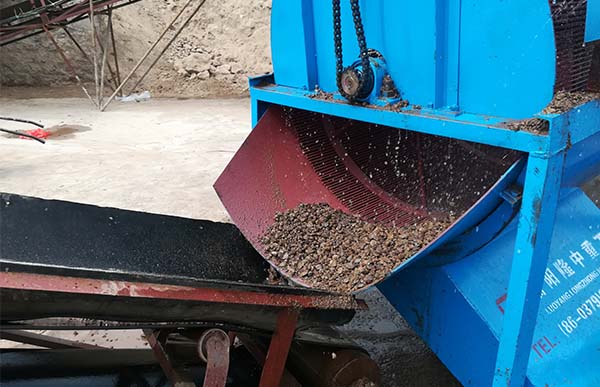 Small trommel screen operation and maintenance
1. The trommel screen must be turned on before the feeding equipment; the opposite happens during downtime.
2. In the first few days of operation, the rotary drum screen fasteners should be inspected daily and tightened in time if they are loose. In the future, it can be inspected and processed regularly (weekly or half-monthly);
3. Bearing housings and gearboxes should be regularly checked for lubrication and refueled and changed in a timely manner. Under normal circumstances, add grease every two months. The filling amount should not be too much, otherwise it will easily cause the bearing to overheat. Bearings should be cleaned and inspected every year.
4. Shaking the insulation of the motor when restarting the equipment for a long period of inactivity (more than 30 days) to avoid motor burnout.