Mobile Rotary Screen for Screening Aggregate
Mobile rotary screen for screening aggregate is mainly by controlling the particle size to realize the screening purpose, and the sorting accuracy is high. The mobile rotary screen is generally divided into several sections, depending on the specific situation. The sieve holes are arranged from small to large, and the sieve hole diameter on each section is the same. The mobile rotary screen adopts a closed structure, and no dust will be generated during screening.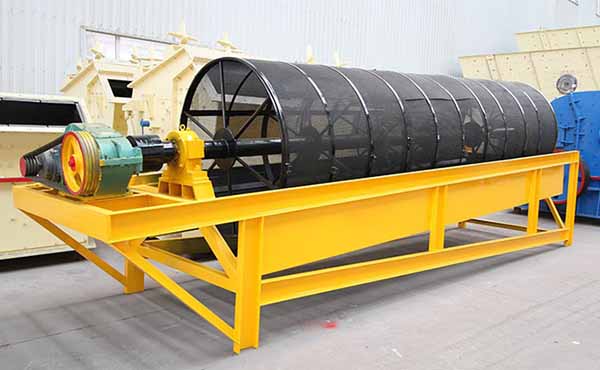 Feeding size: ≤400mm
Processing capacity: 75-1300m³/h
Motor power: 10-74kw
Application: quarry, mining, coal mining, concrete mixing station, quartz sand, etc.
Processing materials: sand, gravel, aggregate, coal, ore, silica sand, frac sand, etc.
Structure
The mobile rotary screen is mainly composed of motor, reducer, drum installation, frame, sealing cover, and inlet and outlet. The roller device is installed on the frame at an angle, and the motor is connected to the roller device through a coupling via a speed reducer to drive the roller device to rotate around its axis. During work, the screen holes are not easy to be blocked, the operation is very stable, the noise is low, and it has the characteristics of simple structure and convenient maintenance.
Working principle
After the material enters the roller device, the material on the screen surface is turned and rolled due to the tilt and rotation of the roller device. The qualified materials (under-screen products) are discharged through the discharge port at the bottom of the rear end of the drum, and the unqualified materials (up-screen products) are discharged through the discharge port at the rear of the drum. Due to the turning and rolling of the materials in the drum, the materials stuck in the screen holes can be ejected to prevent the screen holes from being blocked.