Cyclone Sand Washing Plant for Aggregate Washing
The cyclone sand washing plant is independently developed by LZZG and combined with the actual situation of the sand washing industry, such as the sand field, mineral processing plant, etc., and has the world advanced level. Cyclone sand washing plants are widely used in sand and aggregate cleaning, mud purification, coal slime recovery, artificial sand making, gravel aggregate, glass and ceramic raw materials.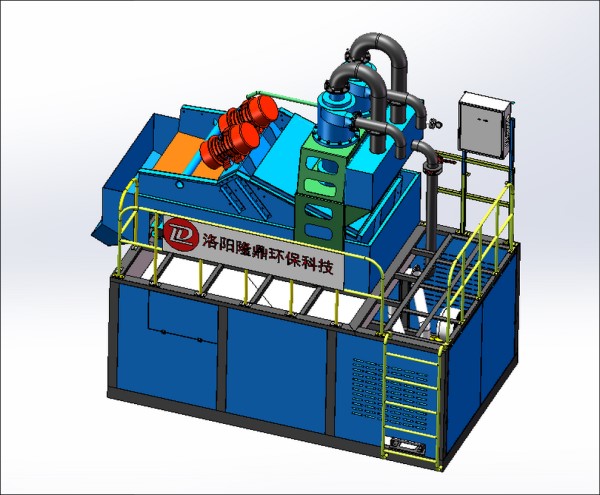 Structure
Cyclone sand washing plant is composed of hydrocyclone, dewatering screen, cleaning box, return box, slurry pump, vibration motor.
Working principle
Cyclone sand washing plant working process: The slurry pump conveys the sand-water mixture at high pressure to the hydrocyclone separator. The fine-grained material concentrated by high-pressure centrifugal classification is transferred to the dewatering screen through the grit nozzle. After high-frequency dehydration through the vibrating screen, the fine sand is effectively separated from the water. It is discharged into the belt by the high-frequency dehydration screen.
Features
1. It can effectively reduce the loss of fine particles and solve the problems of high fineness modulus and low stone powder content in the finished product.
2. Fine particulate materials with a maximum recyclable discharge of 95% have unmatched technical and economic advantages of other equipment.
3. The operation is simple, the maintenance is convenient, and the degree of intelligence is high, which greatly reduces the labor input.
4. Greatly reduced the loss, fully improved the economic benefits, and made outstanding contributions to the country's environmental protection cause.