How Is Rotary Drum Screen Working?
The rotary drum screen has a wide range of applications for the classification and grading of coarse, medium and fine materials. In the stone fields, can be used for grading of large and small stones, and separating the soil and stone powder; in the quarry, can be used for separating and screening of sandstone; in the chemical and coal industry, the drum screen is used for the screening of bulk materials and powder materials. Different types of drum screen equipment can be customized according to different material requirements to meet different production needs.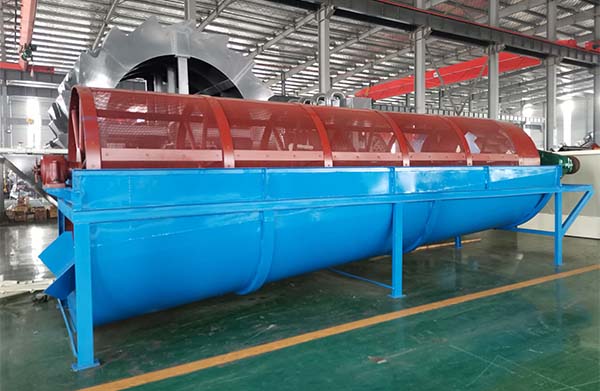 According to different grading requirements, the number of grading stages of the drum screen is generally from 1-4 knots in fine to coarse. The material is sieved from fine to coarse from the first section to the last section, and the material larger than the last section of the sieve is discharged from the discharge port. The drum screen also can be equipped with a comb-type cleaning mechanism, and the relative movement of the mechanism and the screening cylinder can achieve the function of uninterrupted cleaning of the sieve body during the screening process, and the screening cylinder is always non-stick, not block during the whole work process.
Rotary drum screen working
The drum screen has a simple structure and is mainly composed of a motor, a speed reducer, a roller device, a frame and more. The circular roller unit is tilted and mounted on the frame, the motor is connected to the drum unit via a coupling and reducer. When the material enters the circular drum, the drum screen rotates the screen cylinder at a certain speed through the variable speed deceleration system, and the material passes through the screening cylinder to obtain the powder from top to bottom. Due to the different sizes of the mesh holes, the materials of different particle sizes are gradually separated and separated by the rotation of the drum, the fine materials are discharged from the lower part of the front end of the screening cylinder, and the coarse materials are discharged from the lower end of the screening cylinder to achieve the purpose of material classification.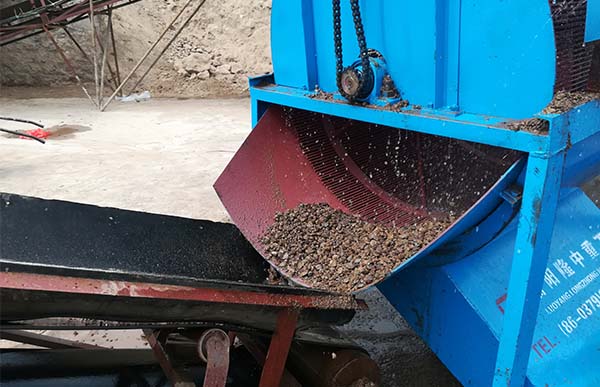 Rotary drum screen characteristics
1. The cylinder runs slowly and evenly, small impact vibration, stable work, low noise, screening efficiency is as high as 95%.
2. Adopting the rotary screening method, and the material is continuously rolled and rolled in the drum, which effectively reduces the situation that the material blocks the screen and the machine failure rate is low.
3. Commonly used in refractory materials, coal, river sand classification, and sand block classification.
4. Simple structure, good sealing performance, effective prevention of dust, low energy consumption, small footprint, flexible feeding method according to actual conditions, long service life, easy maintenance, and maintenance.