What Does A Rotary Screen Do?
The rotary screen is a high precision non-vibration screening device with different screening layout and design for different screening requirements. It is widely used in power plants, coking plants, building materials, metallurgy, chemical industry, mining, and other industries to develop special drum screening equipment.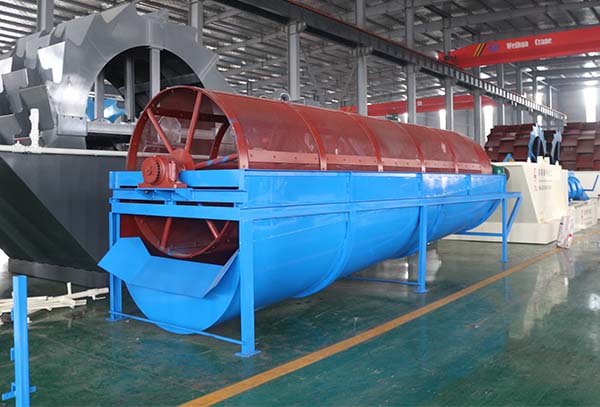 Rotary screens are mainly composed of five parts: the drum device, the frame, the motor, the reducer, the sealing cover, and the inlet and outlet. According to the actual production needs, various resettlement schemes can be designed. They overcome the problem of screen blocking of various vibrating screens when screening wet materials, and improves the output and reliability of the screening system. It is suitable for screening materials of various properties, as well as moist and easy-clogging materials such as coal, coal gangue, coke raw slaked lime, etc. The maximum product under the sieve is 100mm, the middle is 10-50mm, and the finest is up to 3mm. The drum screen is well received by the majority of users.
How does rotary screen working?
The trommel screen is mainly sieved by mechanical means. The roller device is mounted obliquely on the frame, and the screen holes are formed by a plurality of parallel sieve bars to form a screen surface, and the sieve cylinder rotation is sieved by the self-weight of the material. After the broken stone enters the drum, the material is sieved by the centrifugal force of drum rotation and jigging action and sieved out through the screens of different meshes one by one. The stones of different specifications are sieved out and dropped into the belt conveyor through the funnel to be sent to the finished material yard. On the one hand, it is screened as the drum rotates, and the material is sieved by the centrifugal force of the drum rotation and the jigging action. On the one hand, the coarse-grained stone flows forward along the slope of the drum and is gradually screened out through the screen of different meshes.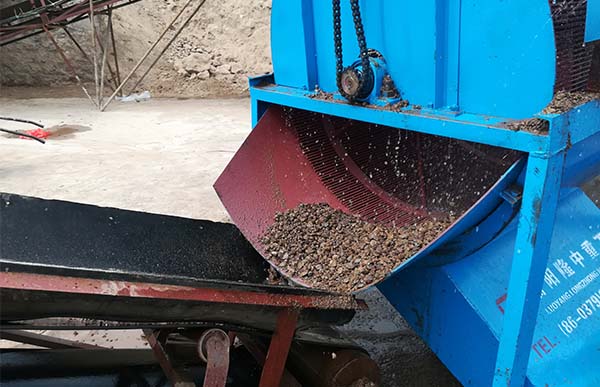 Features
1. Adopting the principle of rolling conveying, small friction coefficient, light wear, no blocking.
2. The roller support adopts an integral through-shaft structure, which is stable in operation and low in noise.
3. Split-designed internal accessories, simple structure, quick and convenient replacement, and maintenance.
4. Effective full-sealed structure, no dust, no pollution.
5. Safe and reliable operation. The speed reduction transmission device has high transmission efficiency, low energy consumption, and obvious, energy-saving effect.
6. Different screen materials and mesh sizes can be customized according to customer requirements. High screening efficiency, long service life, and low maintenance cost.
7. Special screen, high screening efficiency, and long service life.