Rotary Trommel Screen for Sale Australia
Trommel screens are widely used in various materials screening and are often used in the classification and gradation of river sand, gravel block, coal, and refractory materials. Whether it is inferior coal, slime, bituminous coal, and other materials, all can be smoothly screened. Especially suitable for quartz sand, stone powder, carbon black, activated carbon, resin powder, various sugar powder, metallurgical powder, etc.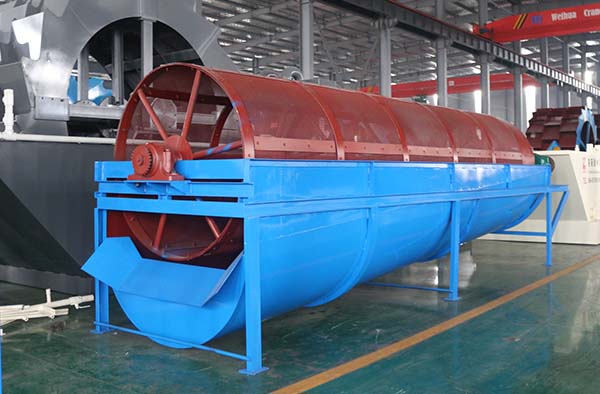 GTS trommel screen is widely used for screening of various solid materials with particle size below 300mm. The screening capacity is 10 tons/hour ~ 500 tons/hour. It has many features such as high screening efficiency, low noise, small dust emission, long service life, and convenient maintenance. Because of its unique structural characteristics, it completely solves the shortcomings of other types of screening equipment and is the preferred screening type for the comprehensive utilization of power stations.
How trommel screen working
The roller unit is mounted obliquely on the frame. The motor is coupled to the drum unit via a coupling through a reducer to drive the drum unit to rotate about its axis. After the material enters the roller device, due to the tilting and rotation of the roller device, the material on the sieve surface is turned over and rolled, so that the qualified material (the product under the sieve) is discharged through the discharge port at the bottom of the rear end of the drum, and the unqualified material is discharged through the discharge opening at the end of the drum. Due to the turning and rolling of the material in the drum, the material stuck in the screen hole can be ejected to prevent the screen hole from being clogged. The principal structure of the drum sander, the drum screener and the drum screen are almost the same, and there is a difference in people's understanding and calling.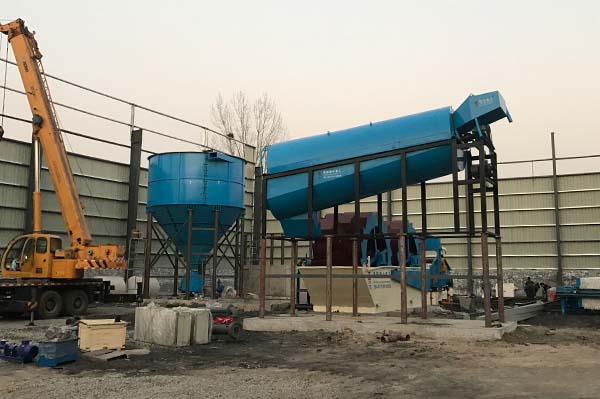 Trommel screen features
1. Wide range of applications and customizable
Widely used in mining, building materials, transportation, energy, chemical, and other industries. According to the actual situation of different users, the machine can be customized with various specifications and various vibration modes.
2. High efficiency and environmental protection
The rotary trommel screen equipment adopts a new design concept, and there is not much noise during the operation, which is in line with national standards. In addition, dust pollution is less, the screening efficiency is high, and the investment cost is saved to a certain extent!
3. Advanced lubrication system and long service life
This equipment adopts an advanced lubrication system. The main oil filling parts include rotating bearings, roller bearings, all gears, movable bearings, sliding planes and so on. Lubrication is quick and easy, thus effectively extending its service life!
4. Small installation angle and good screening effect
The finished screen has a small inclination angle and is not easy to block. It is mainly used for the classification of powdery materials. During the operation, the screening effect is good, and the production efficiency is high!