How Dewatering Screen Can Be Continuous Operation?
Dewatering screen is a new type of vibrating screen that uses its multiple frequencies for dehydration. Energy-saving and environmental protection, low carbon, and green meet the requirements of building a sustainable society.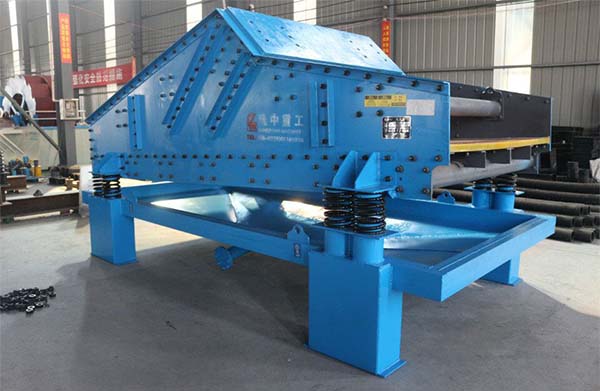 The high-frequency dewatering screen is mainly used in the process of tailings dry discharge, etc., and has obvious effects. The dewatering screen is mainly composed of a screen box, screen panel, support system, and vibrating motor. Two unconnected vibrators are driven by the connected shaft to perform the synchronous reverse operation. The centrifugal force generated by the two sets of eccentric blocks is superimposed in the vibration direction and eliminated by centrifugation in the opposite direction, thereby forming a single excited vibration in the vibration direction. Self-synchronizing liquid-lubricated vibrator for vibration. The dewatering screen frame adopts special noise reduction materials and is connected by high-strength bolts to ensure the reliable operation of the screening machine and reduce working noise. The working noise of the whole machine is 85dB (A), which is about the same as that of a similar vibrating screen.
The continuous operation of the dewatering screen is very demanding, which is related to the type, material, technical parameters and production environment of the dewatering screen.
1.Based on the screening purpose. Choose a suitable dewatering screen according to the difference between a fine screen and a coarse screen. The circular vibrating screen can be used for coarse sieving. For fine screening, the linear screen or dewatering screen can be chosen.
2. Depending on the nature of the materials used. The properties of the material mainly depend on the solid-liquid morphology, particle size, humidity, viscosity, bulk specific gravity, etc. Because of the different properties of the materials suitable for different dewatering screens, some are better in solid screening, some are better in liquid screening, some are better in fine screening, and some are better in coarse screening.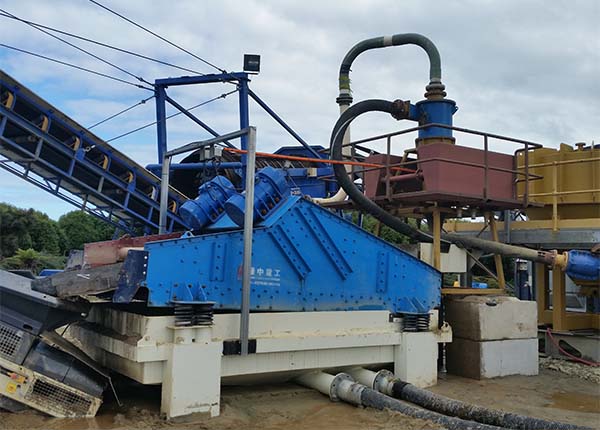 Advantages
1. Integrated riveted screen box, high strength, good rigidity, no thermal stress
2. Complete model, high dehydration efficiency.
3. Modular screen plate and sealing strip installation form, the good sealing effect
4. High strength polyurethane screen panel, corrosion and wear resistance
5. Rear-mounted low-concentration slurry overflow pipe to speed up dehydration
6. -5 ° inclined screen surface makes the water content on the screen lower