Sand Gravel Dewatering Screen for Sand Making Line in Vietnam
Dewatering screen is a piece of special equipment for dewatering sand, gravel, aggregate, minerals, coal slime, etc. It is widely used in sludge recovery, coarse filtration, dehydration and other very fine material recovery processes. The dewatering screen adopts a two-electrode self-synchronizing technology, a universal eccentric block and an adjustable amplitude vibrator.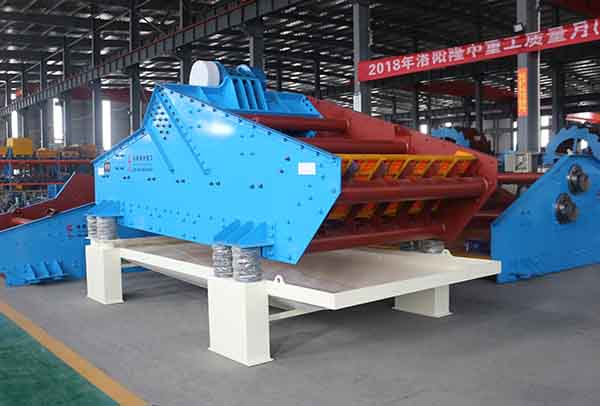 Vibrating dewatering screen working principle
1. High-frequency vibrating dewatering screen adopts flange-type exciter. And driven by two motors for reverse self synchronous rotation, so that the screen body makes periodic reciprocating movements in a linear direction, thereby achieving the purpose of hierarchical dehydration.
2. Rugged construction. The screen frame is connected by high-strength bolts, and the screen surface is composed of arc segments and straight segments.
3. According to the requirements of mechanical structure and process parameters, the vibrator is arranged above the center of gravity of the screen box. With this arrangement, the trajectory of the sieve is elliptical at the input end and circular at the middle, while the output end is still elliptical, that is, elliptical-circular-elliptical motion.
Applications
1. Suitable for beneficiation, coal processing, and other industries.
2. Mainly used for fine particle dewatering and classification, slime or tailings recovery.
3. Widely used in dewatering of fine-grained materials such as urban sewage treatment, pulp, chemical, and food industries.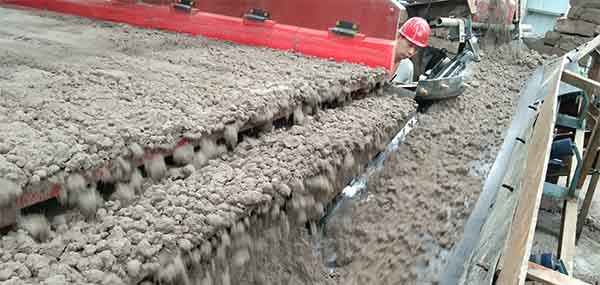 Features
1. High frequency, great dewatering effect.
2. The side frame of the screen adopts a special structure, which greatly increases the longitudinal and lateral stiffness and strength of the screen frame, and increases the service life.
3. The multi-layer screen structure is beneficial for the fine-grained materials to pass through the screen holes and prevent clogging, which improves the dewatering efficiency.
4. High-precision large clearance bearing and the axial positioning of the outer ring of the bearing slows down the increase in shaft temperature and reduces working noise.