High Frequency Dewatering Screens for Sand, Gravel, Minerals, Tailings
The high frequency dewatering screens are uniquely designed dehydration equipment with large capacity and sufficient dehydration. In order to meet the requirements of dewatering and classification of coarse and fine materials, and to achieve the purpose of large processing capacity, good dehydration effect and strong adaptability, high frequency and high vibration strength mechanical characteristics are adopted.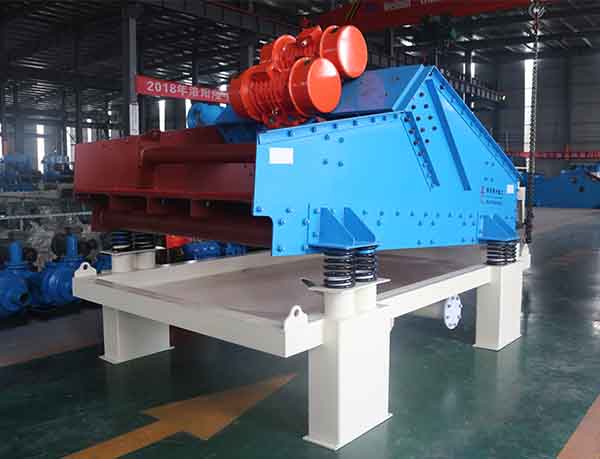 Processing capacity: ≤300t/h
Application: High frequency dewatering screens are widely used in sand and gravel concentrate dewatering, tailings dry discharge, refining mud concentration, chip removal, carbon slurry separation and other operations. It can also be used in combination with FX series hydrocyclones for more efficient dehydration, especially for handling fine-grained minerals.
Improvement: LZZG dewatering screen uses a back plate opening method to allow some water to quickly flow out of the hole, speeding up the dewatering speed, and also avoiding damage caused by water splashing into the motor.
Why is the high frequency dewatering screens so efficient?
According to the requirements of the mechanical structure and process parameters, the vibrator is arranged above the center of gravity of the screen box. This arrangement makes the trajectory of the screen machine elliptical at the input end, and the middle part is round, and the output end is still ellipse, that is, ellipse-circle- Elliptical movement. Because of this special motion characteristic, the included Angle between the elliptical long axis of the feeding end and the sieve of the sieve machine is an acute Angle, while the included Angle between the elliptical long axis of the discharging end and the sieve surface is an obtuse Angle. In this way, the moving speed of the material at the feeding end is greater than the moving speed of the discharging end, which ensures that the material can be loosened quickly at the feeding end and the material layer is thin, so that the fine-grained materials can be layered into the sieve as soon as possible and penetrate through the dry film rupture; The material speed at the discharge end is small, which can prolong the dewatering time of the material on the sieve surface, thereby improving the dehydration efficiency. This characteristic of the sieve machine enhances the dewatering effect.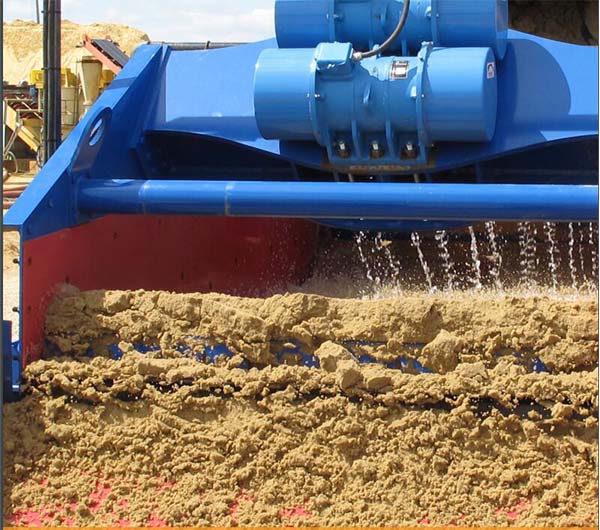 Effect of frequency on dehydration efficiency
The frequency of the high frequency dewatering screen can be adjusted. By conducting experiments on the influence of different frequencies on the dewatering and screening indexes, the results show that the parameters of the sieve are optimal when the frequency is 33.33Hz and the amplitude is 1.12mm, which are recommended parameters.