Aggregate Washing Machine Australia
The aggregate washing machine is a new type of environmentally friendly and efficient sand washing equipment developed for cleaning, washing, dewatering sand, gravel, aggregate, coal, mineral, and fines recovery. The aggregate washing machine is the patent product of the Longzhong heavy industry, and its primary characteristic is that it can well solve the problem of fine sand loss in the sand making industry.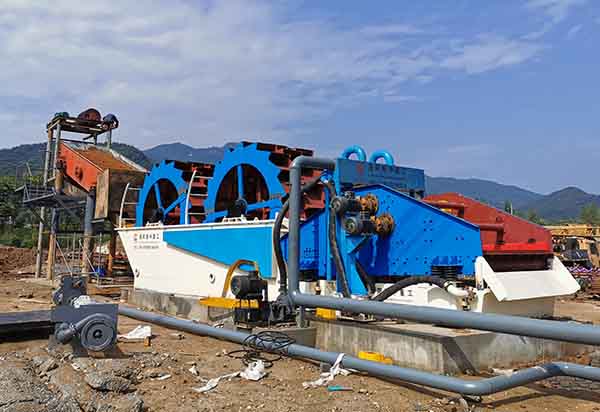 Working principle
1. Structural Composition
It is composed of high-pressure hydro cyclone separator, dewatering screen, impeller separator, reduction gear, vacuum high-pressure pump, cleaning box, high return water tank, motor, vibration motor, and other components.
2. Working process
Sand and water mixture into the cleaning box, by the impeller separator cleaning, sand and mud separation. Sand and gravel material onto the dehydration screen for dehydration treatment. The wastewater (containing a large amount of fine sand, mud, dust, and other impurities) from the overflow of the cleaning box is transported to the high-pressure hydro cyclone separator through the vacuum high-pressure pump, and then the fine sand after centrifugation and classification concentration is discharged into the upper layer of the dehydration screen through the sand-sinking nozzle for dehydration treatment. The rest of the wastewater, mud, dust, and other impurities, through the high-pressure separator overflow port, discharged into the high water tank back out. The finished products after dehydration by dewatering screen are conveyed to form stockpiles.
Superior Characteristic
1. Combined with the advantages of sand washing machine and sand recovery machine, it has the functions of sand washing, dehydration, and recovery.
2. Higher work efficiency, higher finished sand quality.
3. Low energy consumption, energy-saving, and environmental protection.
4. Reasonable structure, small footprint, simple installation, the investment cost is lower than the price of two equipment.
5. Long service life and low maintenance costs.
6. Special models and different size screen holes can be customized depending on your specific requirements.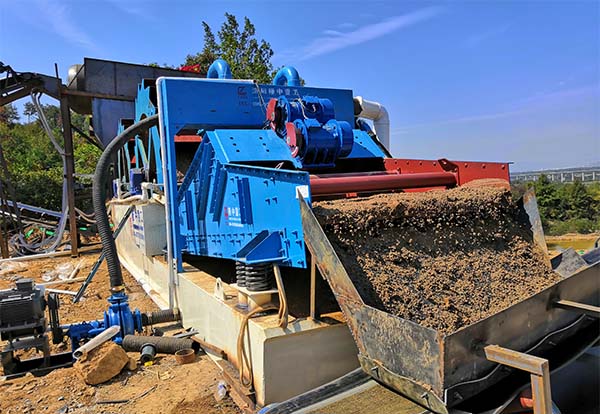 LZZG is a professional company that committed to the research, design, manufacture, and service of washing mechanism sand and gravel, tailings treatment, piling mud purification and waste incinerator slag treatment process. We have a group of senior scientific researchers and engineers, including mechanical design, mechanical manufacturing, electrical control, environmental protection, and other professionals.
Besides the professional equipment manufacturing plant, LZZG established a professional team in design, quality inspection and control, installation and commissioning, and after-sales service. Our series of products are exported to Australia, Malaysia, America, Mexico, Serbia, Vietnam, India, Nepal and more countries, and are highly praised by customers.