Heavy Duty Rotary Scrubber Australia
The heavy duty rotary scrubber is mainly used for the dispersion of mineral mud, the removal and scrubbing of impurities on the surface of minerals, and the mixing and pulping. The scrubbing machine can be equipped with a sand-gravel wet production line, which can play an important role in the production line to facilitate better classification and magnetic separation in the later stage and can produce more pure products. At the same time, the scrubbing machine is also a more effective sand washing equipment for quartz sand processing.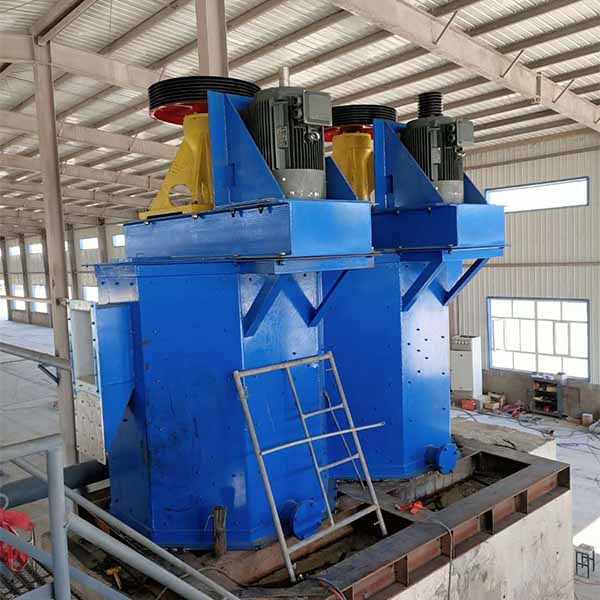 Working principle
The slurry enters the cavity of the scrubber through the feed pipe. Under the powerful stirring action of the impeller, the slurry produces violent turbulence. The mineral particles have huge momentum in them, and they generate violent friction and collision with each other. The impurities wrapped on the surface of the mineral grains are not strong, so they are easily peeled off the mineral surface after friction and impact. The cement on the mineral surface will loosen and disintegrate after being soaked in water and then through strong friction and collision between the mineral particles, so as to achieve the separation of clay and mineral particles. These film impurities and clay are disintegrated and peeled off into the slurry, and the slurry can be separated after subsequent desliming. In the actual production process, different agents should be added according to the actual situation of minerals.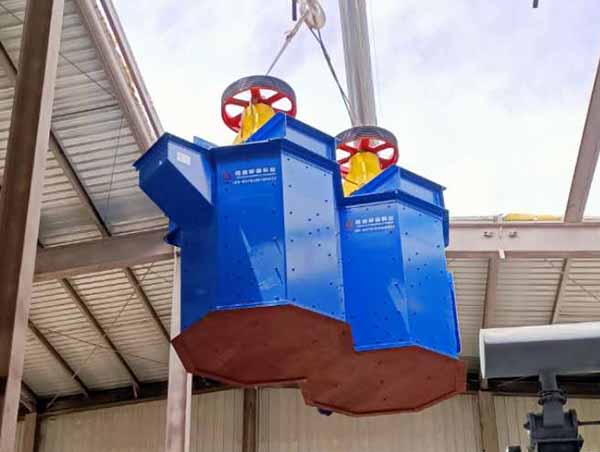 Advantages
1. Strong scrubbing strength. The unique tank structure and impeller configuration increase the scrubbing strength by about 30% compared with the traditional scrubber of the same specification.
2. Wear-resistant and corrosion-resistant. The lining in the tank and the impeller are made of wear-resistant materials, which have high corrosion resistance and wear resistance.
3. High cleaning efficiency. The material is affected by the rising water flow in the cylinder to achieve the purpose of particle size classification and specific gravity separation.
4. Equipped with automatic control system.
5. The water tank at the lower part of the cylinder is equipped with a special device, and the rising water hole is automatically closed when the water is stopped. The material in the cylinder will not block the water hole and the water inlet tank.