Aggregate sand washer for sale New Zealand
The aggregate sand washer sale New Zealand is mainly used to screen and clean the raw stone and the crushed aggregate of construction waste to obtain high-quality finished sand. While ensuring the quality requirements of the project, it ensures sufficient productivity to meet the supply of stone materials for the concrete mixing plant.
Materials: sand, gravel, crushed stone, the crushed aggregate of construction waste
Application: sandstone yards, sand making plants, sand washing plants, construction site, prefabrication plants, hydropower site, mining processing.
Processed material size: 0.074-100mm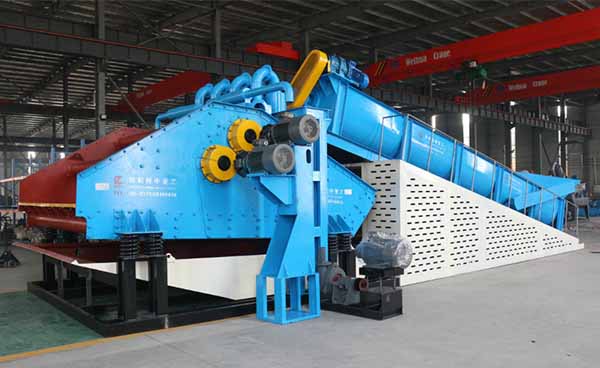 Aggregate sand washer for sale New Zealand
The main workflow of the aggregate sand washer is raw material screening, cleaning, dehydration, fine material recovery, finished material transportation, and sewage sedimentation and reuse. The raw materials are continuously tumbling in the mixing drum, and then soaked, scrubbed, and rubbed between the materials to separate the stone and mud, which greatly improves the cleaning efficiency of the stone. Aggregate sand washers are widely used in various hard-to-wash large ore in the market. And the second cleaning before unloading the stone can completely meet the requirement of mud content less than 0.5%.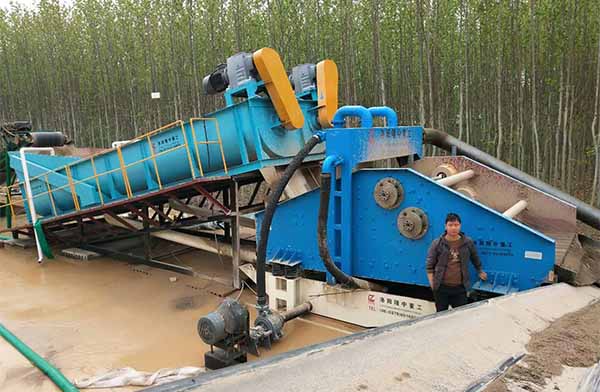 Aggregate sand washer features
1. High washing and screening efficiency.
2. The mud content of finished products processed by aggregate sand washer is less than 2%, the water content is between 12%-15%.
3. Large feeding size. Mainly used for processing 0.074-100mm materials.
4. High integrity. With the exception of finished product stacking and belt conveyors, all systems are integrated into a single frame. It not only ensures the integrity of the equipment but also leaves a moderate space for maintenance and inspection.
5. Working reliability. The stone washing system at the core of the equipment adopts the mixing principle. The raw materials are subjected to the rolling, pushing, and continuous friction of continuous spiral blades in the mixing drum. The effect is strong and the natural reliability is high.
6. The aggregate sand washer is equipped with the functions of recycling wastewater, automatic compensation of clean water, rinsing when finished materials leave the machine, and discharging mud.
7. The finished materials can be stacked or put into a warehouse or bucket.
8. Strong economy and usability.