Trommel Scrubber for Sale in South Africa
The trommel scrubber is grading equipment used for mass processing in the sand and rock field. After the upgrade of LZZG, trommel scrubber can also be used in mining, sand and gravel, metallurgy, building materials, highway, railway, water conservancy, construction waste, chemical industry and other industries. Solid materials with a particle size of less than 300mm can be processed and produced.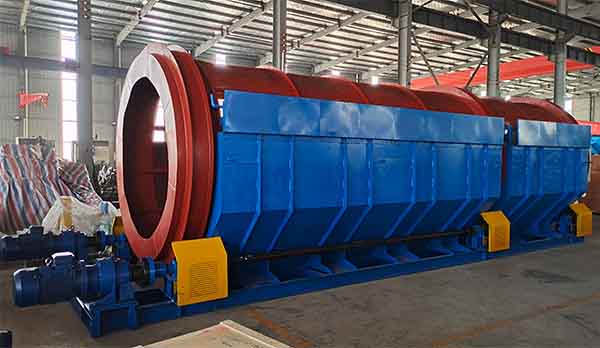 Trommel scrubber working principle
When the material enters the drum device, due to the tilt and rotation of the drum device, the material on the screen surface is turned and rolled. The qualified materials (products under the screen) are discharged through the discharge port at the bottom of the rear end of the drum, and the unqualified materials (the products on the screen) are discharged through the discharge port at the rear of the drum. Due to the overturning and rolling of the material in the drum, the material stuck in the screen hole can be ejected to prevent the screen hole from being blocked.
Feeding
1. After the screener runs smoothly, start the feeding and discharging equipment, and conduct a trial run for feeding.
2. Close the sealed isolation cover after normal discharging.
3. Check the particle size of the discharged material and whether there is any leakage and dust.
4. Check each component carefully, and deal with the problem promptly.
5. The operation should be checked frequently during the work process. If abnormal operation or abnormal noise is found, stop the machine for inspection and troubleshoot in time.
Trommel scrubber maintenance
1. When turning on the machine, the roller must be turned on first, and then the feeding equipment must be turned on. The opposite is true when shutting down.
2. When restarting, the motor insulation should be shaken to avoid burning the motor.
3. Bearing seats and gearboxes should be regularly checked for lubrication, and the oil should be refilled and changed in time. The large shaft bearing adopts No. 2 lithium-based grease, and the grease is refilled every two months. All bearings should be cleaned and inspected once a year.