What Is The Function of Pre-screening?
Pre-screening can not only screen out the large pieces and excessive fine powder in the material first to facilitate the user to make sand on the large material, but also effectively reduce the working pressure of the subsequent sand washing equipment. It also increases the output of the entire production line and also extends the cleaning cycle of the later sedimentation tank, which significantly increases the economic benefits of users. Both the crushing production line and the sand washing production line include a screening process.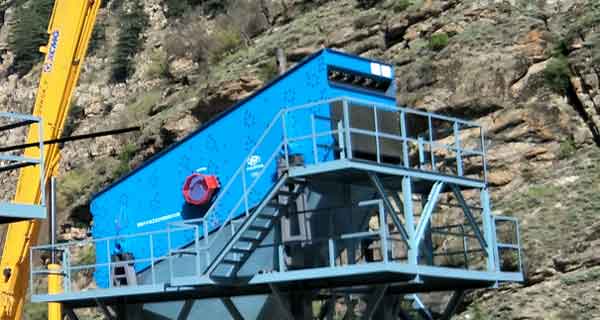 Pre-screening is usually done through a circular vibrating screen. The circular vibrating screen is a new type of multi-layer, high-efficiency circular vibrating screen. In the production process, the vibrating screen fully considers the specific conditions of our country and the requirements of generalization, standardization, and serialization of various parts of the vibrating screen. The circular vibrating screen has been improved on the basis of the traditional vibrating screen and has the advantages of large amplitude, high frequency, large inclination angle structure, large processing capacity. So that the screening efficiency has been greatly improved.
The use of cylindrical eccentric shaft exciter and eccentric block can adjust the amplitude, stronger excitation force. The screen beam and the screen box are connected by high-strength bolts, which are simple in structure and convenient, and quick to maintain. The material sieving line is long and the screening specifications are large, which can provide users with more specifications of materials. The application is more extensive. It is not only suitable for screening sand and gravel materials in quarries, but also for product classification in coal preparation, mineral processing, building materials, electric power, and chemical industries; the rivet-connected assembled frame structure improves the service life of the equipment and reduces the spring vibration damping device The impact force on the foundation is reduced, the operation is more stable, and the vibration during operation is relatively small.