The ways of improving drum sand washing machine efficiency
Posted: 2018-06-01
The importance of improving the efficiency of the drum washing machine
The drum sand washing machine has a vital position in cleaning sand and gravel, especially in dirty sand and gravel. Therefore, it is more important to improve the efficiency of drum sand washing machine. Here are some ways to improve your work efficiency.
Fundamentally improving the drum washing machine's operating efficiency will help companies save production costs and better capture the market. But how can we better improve the efficiency of drum sand washing machine?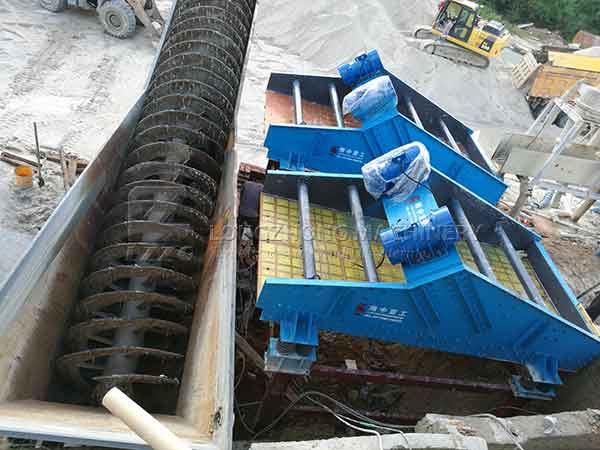 Firstly, choosing the high-quality new drum washing machine is the basis. Because the quality of sand washing machine directly affects the work efficiency. And with the continuous development of manufacturer, the performance of machine is gradually improving.
Secondly, management is the foundation. It is necessary to strengthen the management of enterprises and provide systematic training for mechanical workers.And better understanding new types machinery, following the progress, fully grasping mechanical properties, timely mastering mechanical failures and maintenance. It can avoid mechanical damage caused by personal factors and shorten maintenance time and maintenance cycle.The full control for drum sand washing machine can fundamentally improve operating efficiency and better promote the development of enterprises.
Thirdly,the bearings of washing machine is abrased fast because of terrile working conditions. But the bearing is relative expensive,so try to extend the service life of bearings is equivalent to extending the life of drum sand washing machine.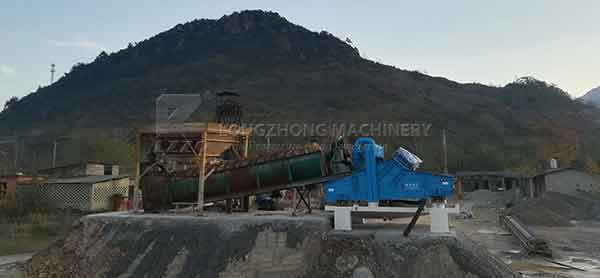 The selecting of rotor bearing model should be correct. Generally, double-row radial spherical roller bearings as a rotor bearing, which increased the thickness of rubber plate to effectively increase the bearing support, reduce vibration, so that washing machine bearings stress conditions have been greatly improved. so as to extend the life of drum san washing machine. At the same time, can not neglect the function of lubricating oil to the drum sand washing machine machine, so it can be maintained in a good lubrication state.
Finally, adopt some measures to reduce the amount of dust on working site can reduce the adverse effects on machine. Operators should avoid large particle and other impurities mix into machine to avoid clogging and affect the normal use of drum sand washing machine.