Why spiral sand washer can be a hot sale product in LZZG?
In the crushing of gravel work, everyone will be aware of the high efficiency work performance of the spiral sand washing machine of LZZG, With the basic role of the country's current improvement in the urban environment, we have learned the value of spiral sand washing machines for the development of gravel plants.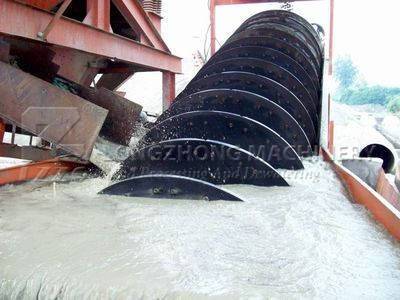 The spiral sand washer industry is the foundation for economic growth. In the past ten years, spiral sand washers have made tremendous contributions to China's economy and its own economic foundation has also developed rapidly. Today, spiral sand washers are an indispensable equipment in the mine washing industry, and LZZG greatly improves the performance of sand washers in order to support mining companies.
With the continuous development and advancement of the country and society, building materials have become the backbone of engineering equipment. Of course, the demand for gravel materials will gradually increase, and more and more spiral sand washer equipment projects will be promoted. However, the input of traditional gravel in our country is beyond our control and the increase in the proportion of artificial sand input cannot be ignored. This also determines the rapid development of sand washing machines.
LZZG has producesd many types of sand washers, if you have any interested in our product, welcome to contact us!