Environmental friendly sand washing machine
Sand washing machine is a critial equipment for sand washing, and it has many functions, such as integrates dewatering, washing and screening.Besides, with the characteristics of low water consumption, design according to low volume and low investment, high output and low power consumption, as well as long service life and convenient maintenance.Importantly, it is the most environmental friendly equipment.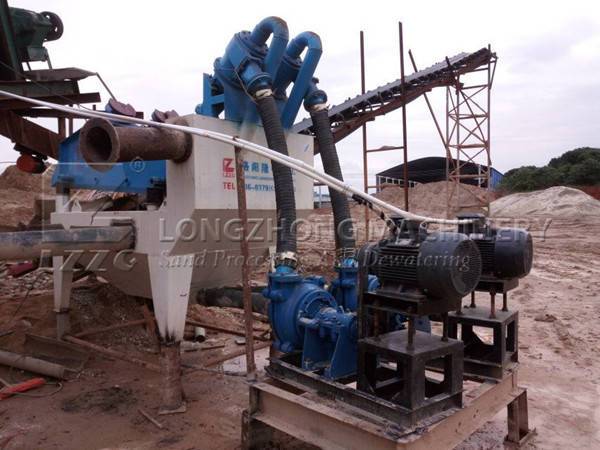 It is universally acknowledged that protect environment is a very important thing in our life.If we want to live and work in a healthy environment, we should give emphasis on protecting environment.
While, sand washing machine is mainly used in minging field, so it is inevitable to pollute the environment. So, in order to reduce the pollution rate that caused by sand washer, LZZG has designed a new type of sand washer that more protected, and innovated and absorbed advanced technology from world-class plant at home and abroad, and received good feedback from many customers. There is a customer's feedback is as follows:
How was everying going? first of all, i want to express my appreciation to your sincere advice,which it has greatly help me a lot.Besides, i am very satisfied with your products, as you know, no matter which kind of sand washer has the feature of polluting environment, while your product has completely meet my needs, and just with little pollution compared with other products from other manufacturers. What's more, i want to consult the other sand washer, if you have any new type of sand washing machine, contact me!
Best wishes!
It is vividly shows that customers are more concerned about the advantages of equipment, whihc it not only saves cost, but also protects environment.