9 tips for installation and test of sand washing machine
Posted: 2018-06-23
1. Install on the basis of horizon mixed concrete and fixed with anchor bolts.
2. pay attention to the verticality of main machine and horizontality.
3. Check whether the bolts in all parts are loose and the door of the main machine warehouse is tightened after installation, if so, tighen it.
4. Push the configurate power line and the controll switch.
5. After the inspection is completed, an empty load test is carried out, and the test can be carried out normally.
6. Check all lubration points tio see if there is enough grease before starting the machine, the connection bolts must be fastened, and the spiral blades must be fastened.
7. Be sure to wait until the machine is in normal opetation before starting, then gratually add materials.
8. must stop feeding before stopping operation, after all materials in the tank are exhausted, the motor can be stopped.
9.Check the wear condition of the screw and replace it timely to avoid unnecessary loss caused by screw damage.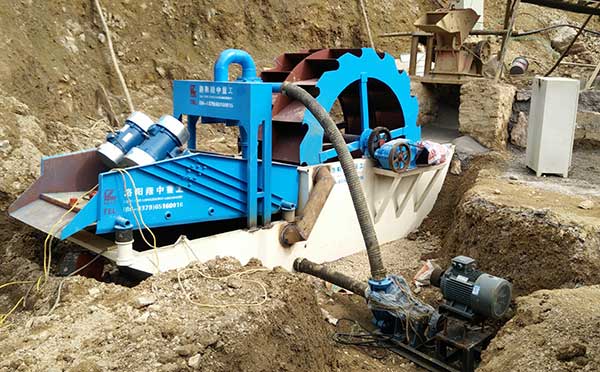 What do we need to do to help customers select a sand washing machine correctly?
Pre-sale services
(1) Choose of equipment model.
(2) Design and produce prosucts according to the special requirements of customers.
(3) Train technicians for customers.
(4) Send the engineering and technical personnel to the user site for planning the site, designing the best process and program.
In-sale services
(1) Check and accept the products.
(2) Assist customer to draw up construction plan.
After-sale services
(1) Assign special after-sales service personnel for free, arrive at the site to guide the customer installation and debugging.
(2) Install and debug the equipment.
(3) Train operating personnel in spot.