10 Advantages of fine sand recycling system
The LZZG fine sand recycling system combines the advanced technology and manufacturing process, which is specially used in sand production line for solving the fine sand loss problem. With the 95% fine sand recovery rate, unique advantages of energy saving and environmental protection, and the world's leading design concept, it has increased the output of sand making production lines and attracted many sand and stone production enterprises and domestic and foreign counterparts.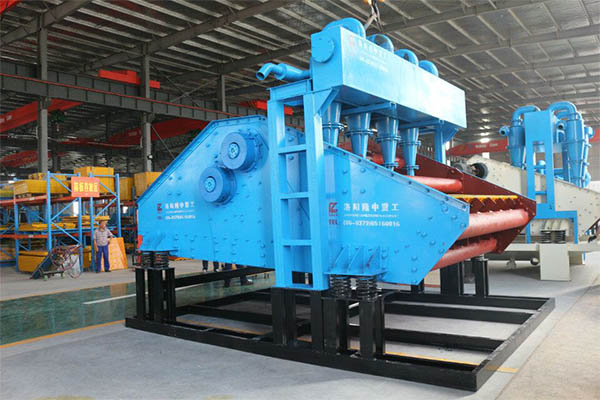 Sand recycling system working principle
The sand water mixture transported to cyclone by slurry pump, and the centrifugally concentrated fine sand is supplied to vibrating screen through the grit nozzle for dewatering, and the fine particles are effectively separated from the water and discharged through the discharge port. A small amount of fine sand, mud are returned to the cleaning tank through return tank. The concentration of material recovered by the linear vibrating screen is 70%-85%.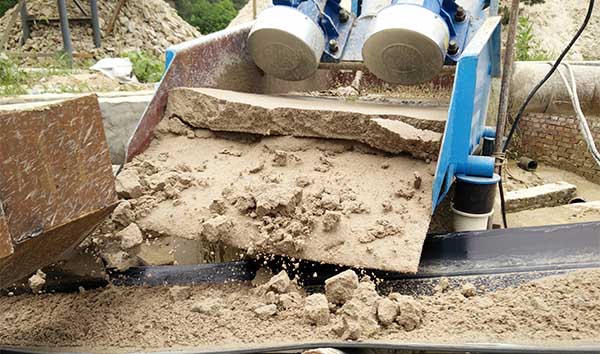 10 advantages of fines recycling system
1. Polyurethane screens are used, which has a longer life than other types of screens, and is not easy to be plugged.
2. The cyclone is lined with polyurethane, which improves the service life of the whole device and can smoothly complete the work of slurry concentration and liquid clarification.
3. 95% of fine-grained materials can be recovered, and has unparalleled technical and economic advantages from other equipment.
4. The fine particles are fully recovered, reducing the workload and cleaning cost of the sedimentation tank.
5. Reducing the natural stacking time of fine materials and can be directly transported to the market.
6. The power of the whole sand and gravel separator is only 4 kilowatts, which is lower than the power of 9.5-13 kilowatts of traditional equipment on the market. The energy consumption is low, and the cost performance is higher.
7. Keep the water in the lowermost 1/3 of separator, so that the stones and sand can be cleaned directly, and the surface is always clean, so that the separated materials are more clean.
8. The mode of sand release is adjusted to the water fishing type of the filter. Moreover, the whole machine does not interfere with the loading and unloading of the forklift.
9. The quality is rugged and reliable, and the failure rate is extremely low.
10. The corresponding solutions can be designed according to the different requirements of users.