Brief introduction of a complete sand making production line
2016-09-01
Generally speaking, a complete sand making production line consists of hopper, vibrating Feeder, jaw crusher, vertical shaft impact crusher (sand making machine), vibrating screen, sand washing machine, sand recycling machine, belt conveyor and so on. We can provide customized proposal for different customers according to their demands.
Firstly, the stone is crushed into two kinds of small stone byjaw crusher, which can meet the needs of making sand, then be sent to sand making machine. Then, the sand will be washed by sand washing machine while those which cannot meet the sand making requirement will return to the sand making machine to be re-crushed till satisfy customers' expectations. Finally, the sand will be dehydrated by vibrating dehydration screen, and the  sand and water mixture will be recycled by sand recycling machine.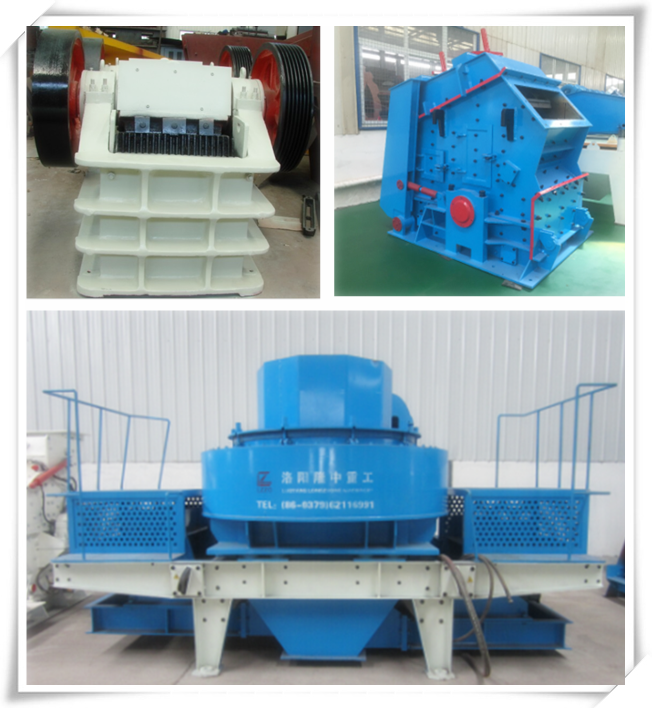 High efficiency, cost saving, environment production and easy maintenance are the advantages of sand making production line.