Why Circular Vibrating Screen Failure to Start?
The circular vibrating screen is a high-efficiency new type vibrating screen whose motion trajectory is circular motion vibration. The screening equipment has high efficiency and is suitable for screening in the mining and sand and stone industries.  However, after a long time use of the vibrating screen, there may be problems such as failure to start, large or uneven jitter during startup. Now this article focus on why the vibrating screen cannot start?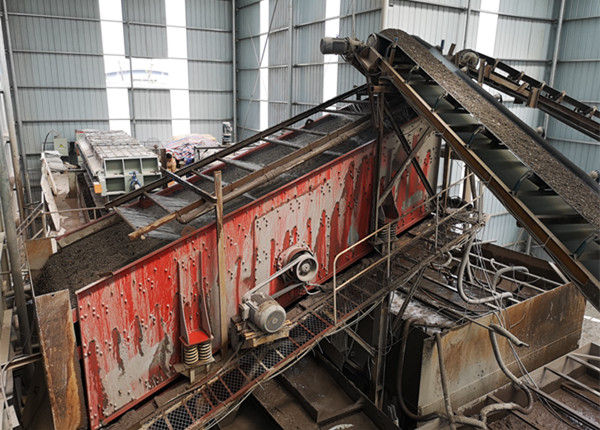 1. Power supply
If it is a motor failure, replace it with a new motor part. The working assembly line of the vibrating screen is a combination of centralized control circuits. When some components are damaged, new components must be replaced in time; sometimes the voltage is unstable and the voltage is lower than the rated voltage value at startup. This is prone to failure and vibration must be guaranteed The voltage during the sieve operation is stable.
2. Vibration exciter
The circular vibrating screen uses the vibration principle of the shaker to achieve material screening. When the shaker fails and cannot be powered on normally, the device will fail to start. And the exciter parts must ensure good lubrication when working. If the lubricating grease becomes thick and solidified, it will not be able to perform its proper lubricating function. Check and replace the appropriate lubricating oil in time.
3. Equipment itself
Check whether the vibrating screen equipment itself is faulty. Due to the large change in the material supply flow of the vibrating screen, if it exceeds the specified feed value, the material will form a block on the screen surface. The work load becomes large, resulting in failure to start normally. To deal with such problems is to clean the screen to ensure that the screen can be screened smoothly.