What is The Best Apexture for Trommel Screen?
Throughout the sand and gravel production line, the trommel screen is a widely used machine in the sorting technology. The main function of the trommel screen is to screen different types of sand and gravel aggregates with high accuracy. Therefore, it plays an irreplaceable main role in the production of the entire sand and gravel production line.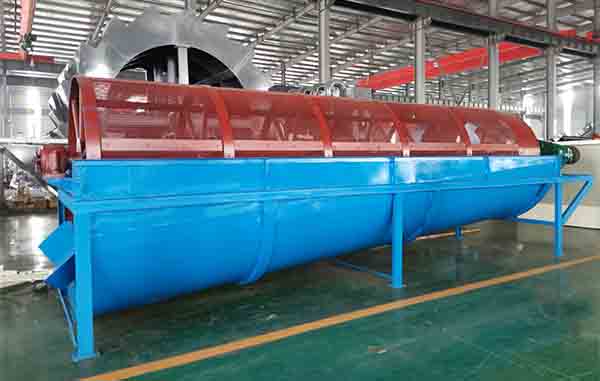 The barrel of the trommel drum screen is generally divided into several sections, depending on the specific situation, the sieve holes are arranged from small to large, and the sieve hole diameter on each section is the same. Users can customize the screen size according to their actual needs. If users have high requirements on the particle size uniformity of the finished sandstone products, then they should use a suitable mesh size for the use, and vice versa. The mesh size of the trommel screen has a great influence on the particle size of the product, so we must be careful when selecting it, and we must first understand the process requirements and the particle size of the product. This can not only ensure the safe operation of the sand and gravel production line, but also meet the particle size requirements of the sand and gravel products.
In order to improve the screening efficiency, the material must not move too fast in the drum sieve, otherwise the screening will be insufficient and incomplete. Therefore, the drum sieve generally has a relatively strict installation inclination angle, usually this angle is 5 ° . Of course, in actual situations, it can be adjusted as your needed.