The Size of Mesh Using in Dewatering Screen
The size of the mesh using in the dewatering screen is generally configured by the manufacturer before the equipment leaves the factory, which usually set to 0.16mm, and can be customized depends on customer's requirements. LZZG already has a set of solutions for different needs for the mesh size of the dewatering screen. The mesh of dehydration screen can affect the dehydration effect, so it is necessary to equip proper mesh size.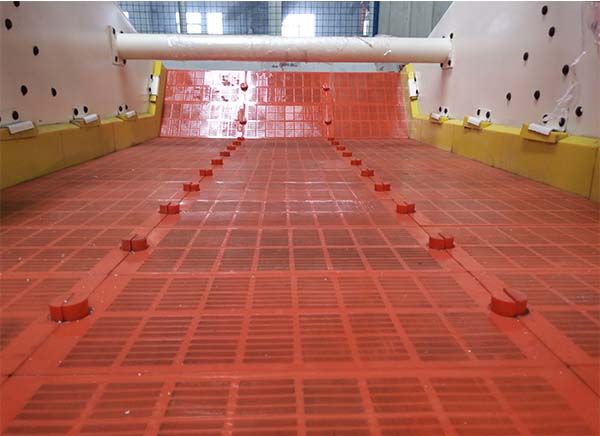 There are many kinds of mesh shapes of dehydration sieve, the common ones are round, square, and rectangular. The choice of the mesh shape of the dewatering screen mainly depends on the requirements for the size of the sieved product and the use of the product under the screen.
In order to get higher screening efficiency, different screen hole shapes must be selected for different materials screening. Choose square screen holes for processing bulk materials and rectangular screen holes for processing plate materials. In the case of certain screening material, the size of the screen hole has a great influence on screening efficiency.
The effective area of the screen surface of the rectangular screen hole is large, and the production capacity is large. The particle size of material passing through the mesh is larger than that of the material passing through the circular and square meshes of the same size. When dealing with materials with more water content, it can reduce the clogging of the screen surface. However, the strip and sheet materials are easy to pass, making the particle size of the product under sieve uneven.
Therefore, when the material is wet and sticky, it is required that the upper part of the sieve does not contain fine powder, and the lower part of the sieve is allowed to have strips and flakes, the rectangular holes can be used in screen panels.
Compared with the meshes of other shapes, under the same mesh size, the particle size of the product passing through the meshes is smaller. The actual particle size passing through the round mesh is only 80%-85% of the particles passing through the same size square mesh.