Rotary Screen for Stone Calculation
The rotary screen is widely used for the screening of various solid materials with a particle size below 300mm, especially for the stone calculation. the screening capacity is 60 tons / hour ~ 1000 tons / hour. Rotary screens have many features such as high screening efficiency, low noise, a small amount of dust, long service life, small and convenient maintenance.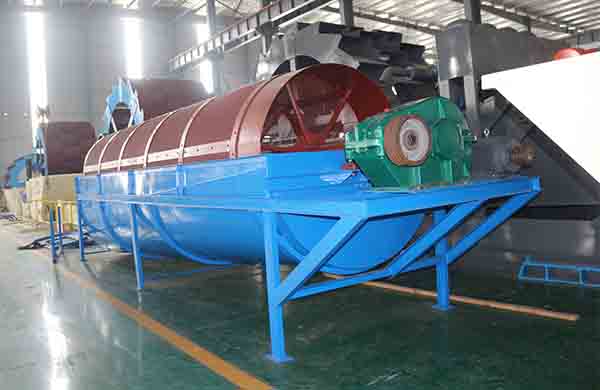 Working principle
Generally, the rotary screen is a type of vibrating screen. A coupling couples the motor and drum unit of the rotary screen. During the work, due to the tilting and rotation of the roller device, the material on the screen surface is turned over and rolled, so that the material passes through the mesh hole, and the materials are divided into different levels according to the particle size, thereby completing the screening process.
Applications
The rotary drum screen is mainly used for classifying the particle size of materials in electric power, mining, metallurgy, building materials, chemical, pharmaceutical, and other production industries.
1. Used for grading of large and small stones and separating soil and stone powder in the stone yard.
2. Separation of lump coal from coal powder for coal industry and coal washing (part of coal washing machinery).
3. Used in the food industry for the removal of powder materials and the classification of large particles or blocks.
4. Used for grading of bulk and powdery materials in the chemical industry
5. Used for pharmaceutical industry pellet classification and so on.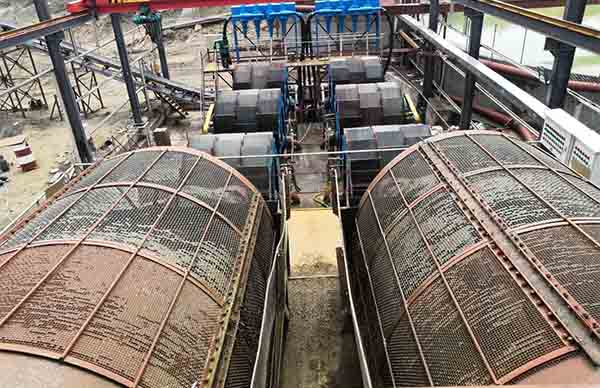 Obvious advantages
1. Full closed structure or open structure can be adapted according to screening requirements;
2. Adopt rolling conveying principle, small friction coefficient, small wear; The roller support adopts the whole through shaft structure, running smoothly and with little noise.
3. Special screen, high screening efficiency, long service life; less wearing parts, small and convenient maintenance;
4. Flexible process, different sizes of screens can be combined, and adjusted and replaced easily;
5. Due to the low speed and stable operation, it can be installed on the upper layer of the equipment and is easy to achieve large-scale;
6. Strong adaptability to materials. Materials with various properties such as viscosity, humidity, dirt and impurities can be sieved and the feeding method is flexible.