Qingdao Metro Shield Tunnel Waste Treatment System
Recently, with the continuous separation of gravel, sand, and aggregates in the shield tunnel muck, the Qingdao Metro muck environmental protection treatment system was officially put into use.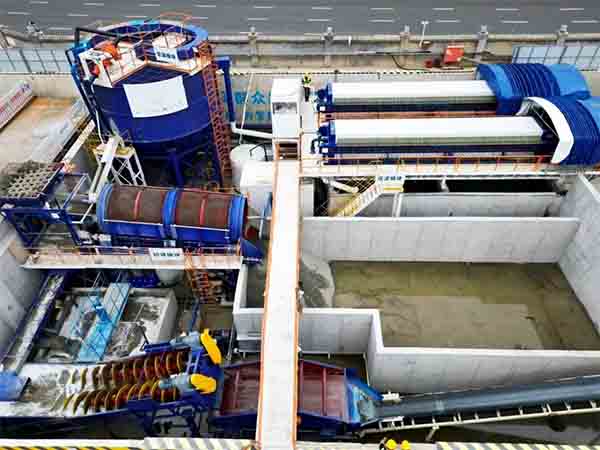 The customer of this project is China Railway Engineering Services. In order to achieve the reduction and harmless regeneration of shield muck, Longzhong has overcome the technical problems of traditional treatment methods such as large area, serious environmental pollution, and low efficiency. The customer signed an EPC general contract with Longzhong to jointly create an intelligent, environmentally friendly integrated shield slag environmental treatment and reuse project.
The production line is mainly composed of screening modules, sand washing modules, flocculation modules, filter press modules, fluid systems, and electrical control system equipment. It can handle 1,200-1,400 cubic meters of shield muck every day.
Advantages
1. The entire set of equipment adopts integrated centralized control, which has the advantages of small footprint, intelligent management and control, modularity, and low energy consumption.
2. The system is mainly composed of modules such as coarse particle separation, mud and sand separation, mud and water separation, tail water treatment, and circulation, and is equipped with an intelligent management system independently developed by the company. The sand and stones in the slag can be separated at the construction site, the mud can be dehydrated and dried on-site, and the tailwater can be reused after treatment.
3. The entire production line has a scientific and reasonable design, and a compact layout. After being put into production, the production capacity has reached expectations and the finished product is of high quality.