Gravel sand making plant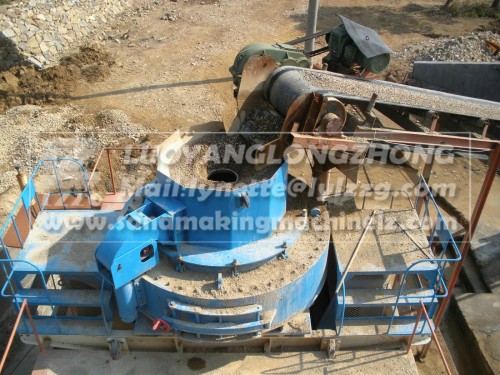 We define sand quality by its size:
Super fines: <0.25mm
Fines: 0.25-0.35mm
Medium sand: 0.35-0.55mm
Coarse sand: >0.5mm
In market, we normally use wheel type sand washing machine to clean natural sand. The sieve mesh can be
adjusted to 3mm, that means sand size below 3mm is flowing out with waste water. LZZG brand LZ type
multiple function sand washing machine is made to solve this problem.
*Sand washing part is to wash size >3mm coarse sand;
*Sand recycle system part is to extract and recycle 0.16-3mm fines;
*Coarse sand and fines are all dewatering on polyurathane vibrating screen;
*Final sand is mixed of coarse size and fines, water content down to 15%;
*For years experience, 95% fines are recycled, clients can get profit in second month.
LZ sand washing & recycling machine is LZZG patent product! We are sucessfully sold it in domestic
and abroad.
More details, please contact our sales dept!