Washed sand dewatering plant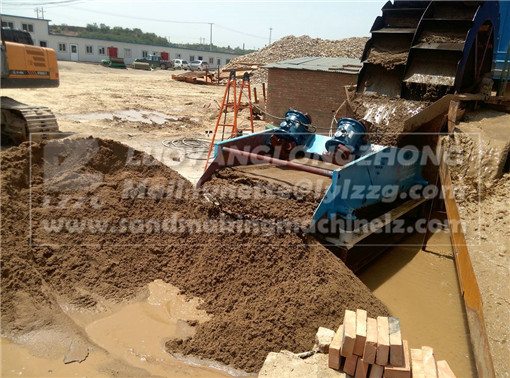 From washing process, sand water content normally as high as 60%, in conveying wet sand is easily stick on
belt conveyor. Piled heavy sand may cause big burden for rubber belt, and reduce the conveying ability. To
solve this situation with lowest invest, we supply our TS type dewatering screen.
*Bending over a whole steel plate as its main body, and no water leaking;
*Polyurethane screen thickness at least 10mm to dehydrate the wet sand;
*It normally installs after a sand washing machine, XSD or LSX type, its feeding size at least can be 0.16mm;
*Lowest invest, biggest profit!
We supply XS type multiple function sand washing machine which combines XSD sand washer and this TS sand
dewatering screen together.
Screen layer, screen mesh, length and width, all can be customized.