Limestone Sand Washing Plant in Vietnam for Construction
Limestone sand washing plant is a common process of sand washing and removing impurities, which is often composed of sand washing equipment, sand making equipment, crushing equipment and feeding and conveying equipment. The specific equipment configuration of the production line should be selected according to the actual production needs of users.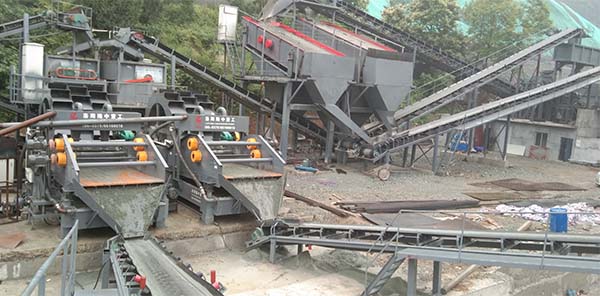 The equipment of sand washing plant under different processing capacity and different granule shape requirement ratio is different. Generally, a complete set of limestone sand washing plant will contain sand washing machine, screening machine, dehydration screen, fine material recovery system, conveyor belt, tail water treatment system. In addition, if the raw material with large particle size, the crusher, sand making machine, and other equipment are needed to equipped for the material crushing and sand-making before the start of sand washing equipment.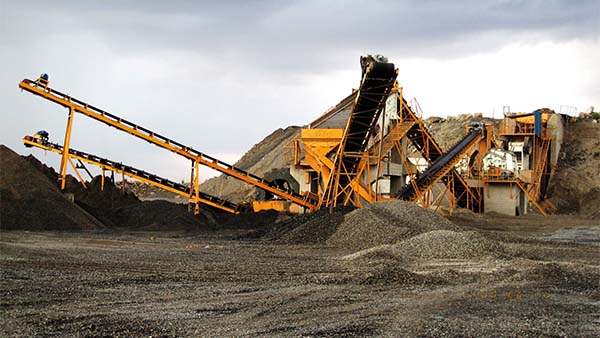 Limestone sand washing plant process
Take the limestone sand washing plant equipped with crusher, sand making machine, sand washing machine, belt conveyor and other equipment as an example. The specific washing process is as follows: the stone is evenly sent to the jaw crusher by the vibrating feeder for rough breaking, and the coarse broken material is sent to the impact crusher by the belt conveyor for fine crushing. The resulting fine material is then sent by a conveyor to the sand making machine for further crushing. The finely crushed material is transported to the vibrating screen for screening, and the material that meets the particle size requirement of the finished product is sent to the sand washer for cleaning. Then the finished products after cleaning are transferred to form stockpiles by belt conveyor. Materials that do not meet the particle size requirements of the finished product are returned from the vibrating screen to the sand maker for reprocessing, that forming a closed loop many times.